The 2009 C63 is available with 5 interior options. Having only seen the Black Leather (210), I was at a loss when Randall from California asked me exactly what the other interiors looked like. Since I couldn't answer his question he visited a couple of local dealers and here are the results!
Sahara Beige/Black Leather Interior (205) only has the Beige Leather on the front of the driver and passenger seats. The whole dash, back of the seats and headliner are black.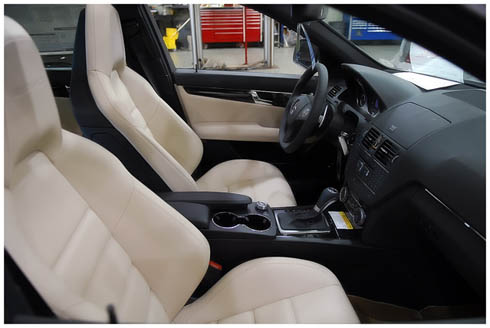 Grey/Black Leather Interior (208)
has grey seats AND a grey lower dash. The upper dash, back of the seats and headliner are black.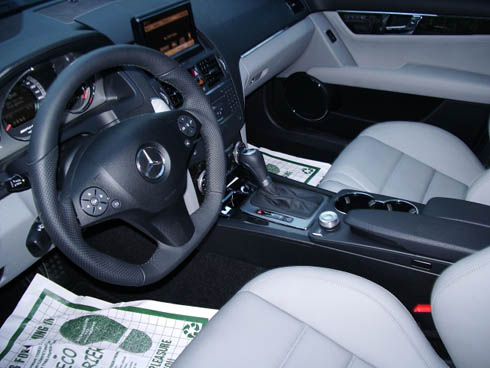 The AMG Select Fabric Interiors (701 and 718) which are standard for 2009, are still a bit of a mystery. We have not seen it in person but it should look something like this. The Mercedes-Benz fabric has always been very good looking and shockingly durable. It was standard on the 2006 ML's for a brief time and I was very impressed with the high quality and appearance of the fabric.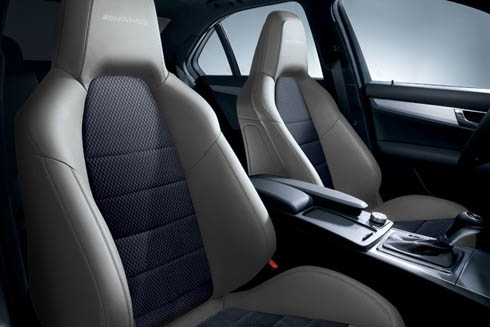 Thanks to Randall for filling in this gap my C63 knowledge!