This concept car, the Mercedes-Benz ConceptFASCINATION, is set to debut in Paris in October. It looks like a coupe/R-Class hybrid to me. More important than what this car is, is what it might show us about the 2010 E-Class and CLK Coupe.
We know that the E-Class is expected to maintain the 4-headlight look but become more angular like the new S, C and SL. This concept car is using a very SL style grille along with the 4-headlight look. I like this depiction of the 4 headlights much better than some of the renderings I have seen.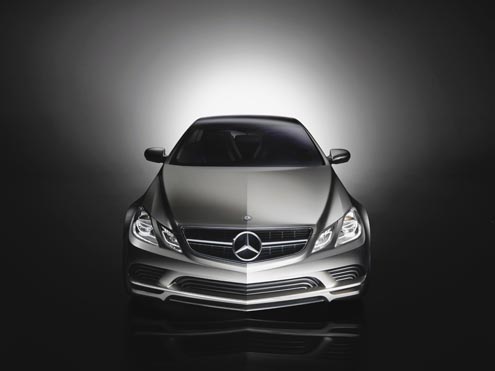 Our next new vehicle debut will be the BlueTEC diesel SUV's in October, the GLK small SUV in January and then 2010 E and CLK Coupe next summer.