A 2010 ML450 Hybrid was dropped off at the dealership yesterday! It was picked up by one of the Mercedes-Benz technical executives but I was excited to get a sneak peak. It looks a lot like the 2010 ML350 that was dropped off right afterwards but it does have a few striking differences.
Sculpted Hood – It has a very angular power dome hood that looks fantastic. It had to be that way to make room for the 180 pounds of extra electronics under the hood.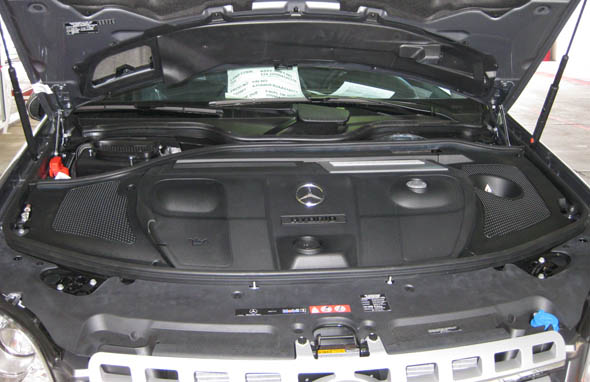 Under the hood – The engine cover is pretty extreme. The battery is in the back where the spare tire would be so this has run-flats.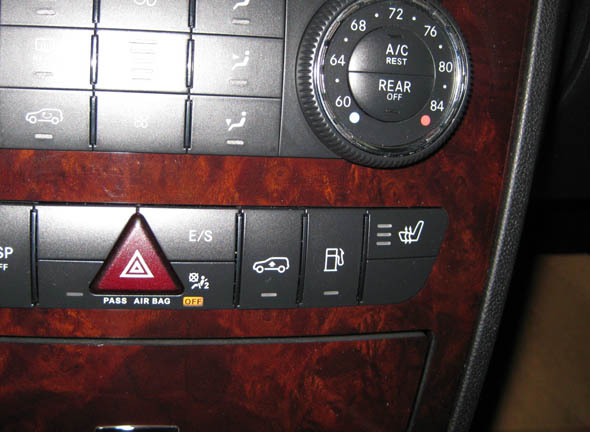 Fuel Door Release Button – I don't yet know why this is the only Mercedes that has one!
I was able to go for a test drive and the ride is fantastic! Much like the diesel, if you didn't know it was hybrid you really wouldn't notice any difference in the way it drives. It is obviously a little quieter when the gas motor is off but with the radio on you can't tell when it turnes the engine on and off. The power was fantastic. It didn't feel heavy or lacking in any way. The brake feel is different than our other vehicles because they are electric but it stopped just fine.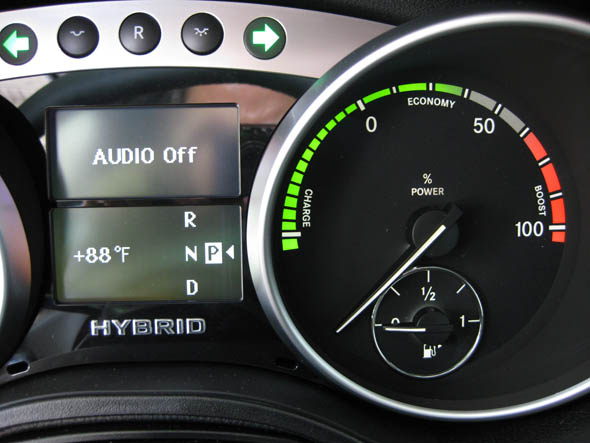 I look forward to introducing the first Mercedes Hybrid to a new group of clients!