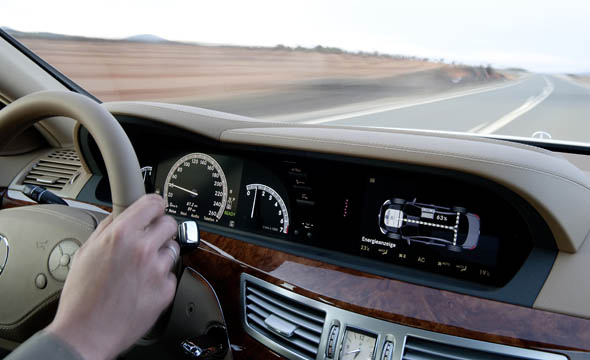 The 2010 S400 HYBRID has met the Federal Alternative Motor Vehicle Credit Program requirements as a hybrid motor vehicle. As a result, all purchase customers qualify for the $1150 tax credit. This is regardless of income and tax situation, claimed on your Income Tax Return, and applies only to purchased (not leased) vehicles.
Tax credit amount : 2010 S400 HYBRID $1,150

I also just finished some training on the S400 HYBRID and it is very impressive. With a base price nearly $20,000 lower than the only other competitor, the Lexus LS Hybrid, and this tax credit that the Lexus can't use, the S400 is a fantastic value. The technology for the new Lithium Ion batteries is groudbreaking and allows us to have a normal sized trunk as opposed to toting around a trunk full of batteries. Also, at 19 MPG in the city the S400 offeres a 26% increase in fuel economy over the S550.
I have two S400 HYBRIDs in stock here at Atlanta Classic Cars and would be happy to demonstrate the benefits of a luxurious, efficient and affordable S-Class.
(Don't forget…Mercedes-Benz diesels also qualify for tax credits.)