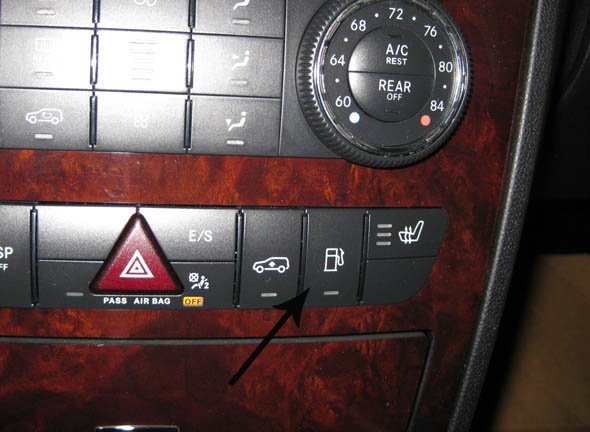 I had been very curious about the fuel filler flap release button on the ML450 HYBRID that the local Mercedes-Benz technical specialist has been driving. I finally got an answer!
In order to comply with the PZEV emissions standards – zero evaporative emissions – this button triggers the fuel tank to depressurize before the cap is removed so that vapors don't escape. The ML 450's increased fuel efficency means that the fuel tank isn't opened as often as it would be in a non-hybrid so increased pressure could build up and therefore needs this extra step!
Just a little Mercedes minutiae…that I enjoy!