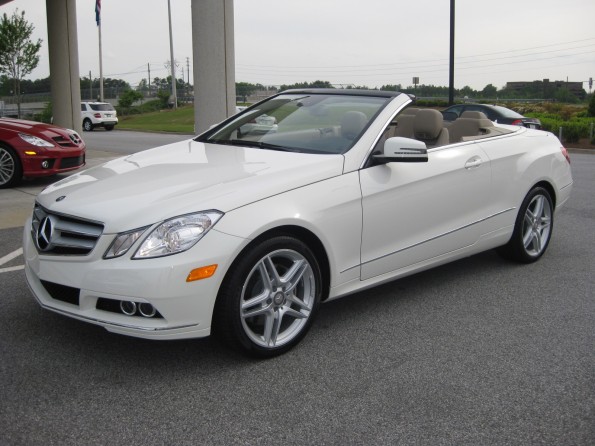 Our first 2011 E350 Cabriolet arrived at the dealership over the weekend and is now available to test drive. This is the factory demo vehicle and is not for sale. It is Arctic White with Almond Leather, Premium 1 Package and Appearance Package.
I just took my first test drive and I am very impressed! It is stunning to see, a joy to drive, and full of new technology. The AIRCAP wind reduction spoiler on the front of the windshield gets two thumbs up. It made the cabin quiet and calm at 70 miles per hour on the highway!
If you are in the neighborhood, please give me a call and we'll take it for a spin!