I have signed up to walk in the Susan G. Komen 3-Day for the Cure this October in Atlanta. It is a 60 mile walk, over the course of 3 days, all over Atlanta. This will be my third year participating in the walk and I am looking forward to adding to our team totals! In the last two years we have raised close to $50,000 and, with 9 women on the team this year, we should get to $75,000 for our three year total. The whole event in Atlanta raises millions of dollars for Susan G. Komen that goes towards research, detection and treatment of breast cancer.
$2300 is the minimum that I have to raise for the privilege of walking 60 miles. I have been lucky to have the support of my dealership as well as family, friends and blog readers to start the ball rolling. I was hoping that there were a few more readers who might help me on the way to my goals! You can use the link at the left or click here to reach my personal fundraising page.  Every dollar helps in the fight against breast cancer!
Thanks in advance!
-Jesse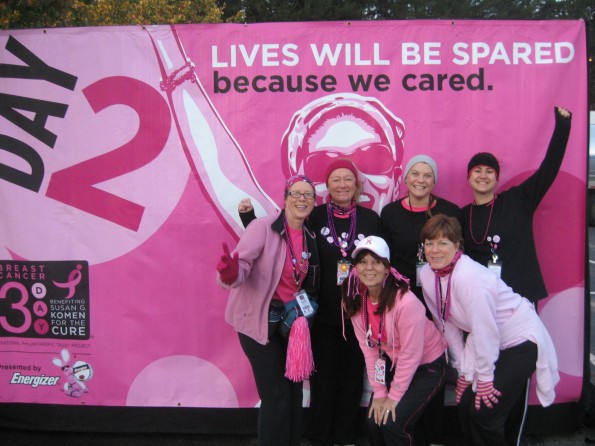 The 2009 3-Day Team Gets Ready for Day 2!