My first 2011 Ml350 arrived yesterday and I wanted to see the small changes for myself.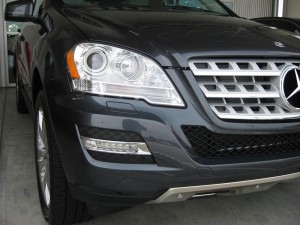 The Lighting Package isn't new but I rarely see it on the lot. The LED Running Lights are the best indication that this car has it.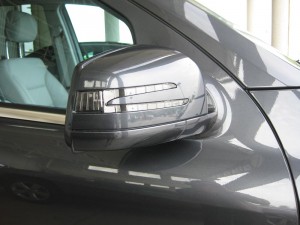 Here are the new Side View Mirrors – more like the sedans with the directional LED flashers and smaller mounting area for better visibility.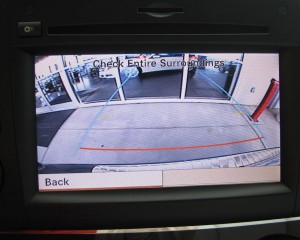 Here  is an image from the Rear View Camera. It has been reprogrammed to have less of a "fish-eye" effect.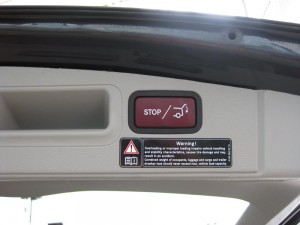 No change to the function but the button for the Power Rear Tailgate now makes it clear that the button will also stop the tailgate in any position.
That's it. The 2011 ML350 is just about identical to the 2010.