Last Wednesday I was able to attend the 1-Day Basic Training at the AMG Driving Academy at Road Atlanta. It was even better than I remembered from last year! The vehicles we unbelievable – C63 AMG, E63 AMG, SLS AMG, SLK55 AMG – the staff was world class and the track was thrilling! All day the instructors  encouraged me to accelerate faster, brake harder and be more aggressive. In addition to having a great time, I think I also became a better driver. Here is the video I made during the event. Please pardon all the giggling…it is just so much fun!
There are still openings for the rest of the dates!
BASIC
April 1, 2, 5, 7, 8 at Road Atlanta
May 12, 13, 14, 18 and  June 14, 15, 16 at Lime Rock Park in Connecticut
September, October and November Dates at Leguna Seca
ADVANCED
April 3-4 at Road Atlanta
May 16-17 at Lime Rock Park in Connecticut
September 25-26 and October 23-24 at Leguna Seca
PRO
April 9-11 at Road Atlanta
November 10-12 at Leguna Seca
You can visit the website to contact the staff or book your dates. If you have an AMG you should go to see what your car can really do. If you are considering an AMG you should go to get  REAL test drive! Everyone should go – AMG owner or not!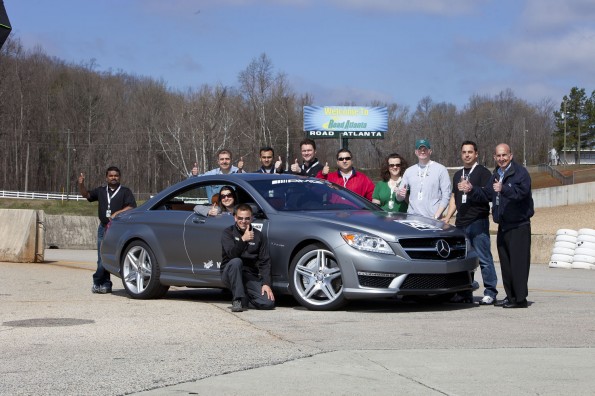 Thank you AMG Driving Academy for an unparalleled experience!