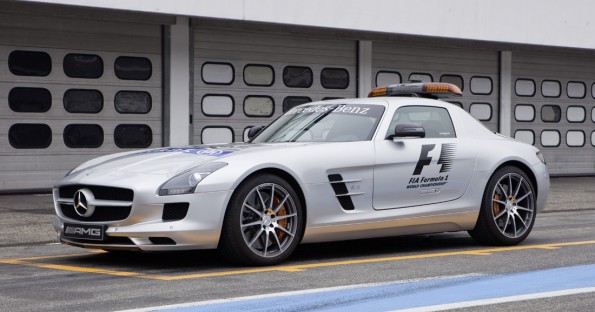 Practice for the first race of the 2011 Formula One season starts tonight in Melbourne! With Mercedes-Benz engines powering 6 cars on the field and with 3 former world champions at the wheel we should have a lot to cheer for.
Among the many rules changes for this season the one that will be the most interesting to see used during a race will be the new movable rear wing.  This replaces the movable front wings added to last year's cars as an attempt to allow for more overtaking.  The thing that makes this new rear wing adjustment a real unknown in the actual race are the rules governing when it can be used.
Race control will notify the driver (electronically) that they have the option to move the rear wing to its alternate position when that car is less than one second behind another car (on the same lap).  This adjustment will only be available on parts of the track.
So in addition to basically playing a video game at 200 mph on a steering wheel with about 30 buttons, knobs, and displays, drivers will now have to make sure they are close enough going into a corner be allowed to use the rear wing while also shifting and activating the KERS.
This should be an interesting season!  For a good Q&A about the new rules with Charlie Whiting check out this post on the Racecar Engineering blog.