We just installed our first iPad docking stations in a 2012 GL450! For this particular client we installed an iPad 2 dock behind the driver seat and an iPad 1 dock behind the passenger seat.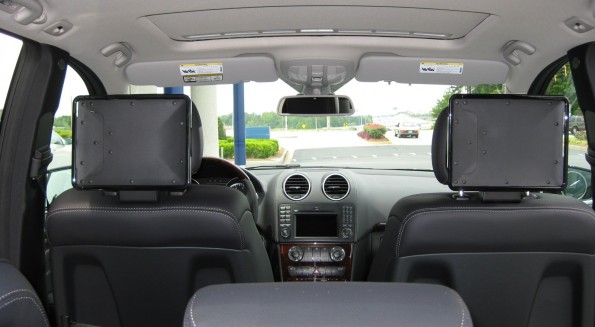 Here are the empty brackets. They are very slim and I hardly noticed them while I was driving the car.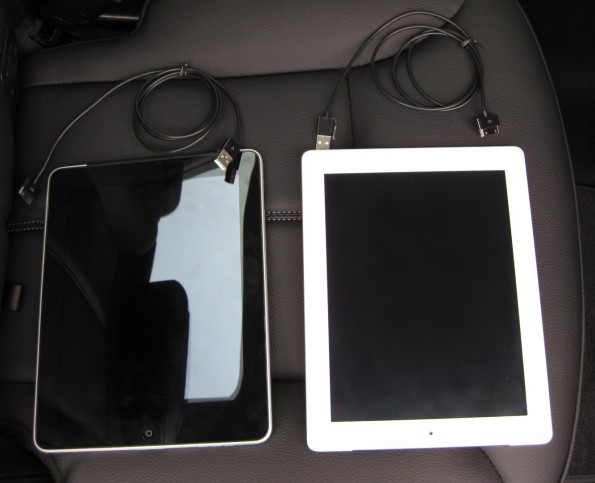 iPads and USB charging cables are not included. The cables were $5.99 at my local Fry's Home Electronics.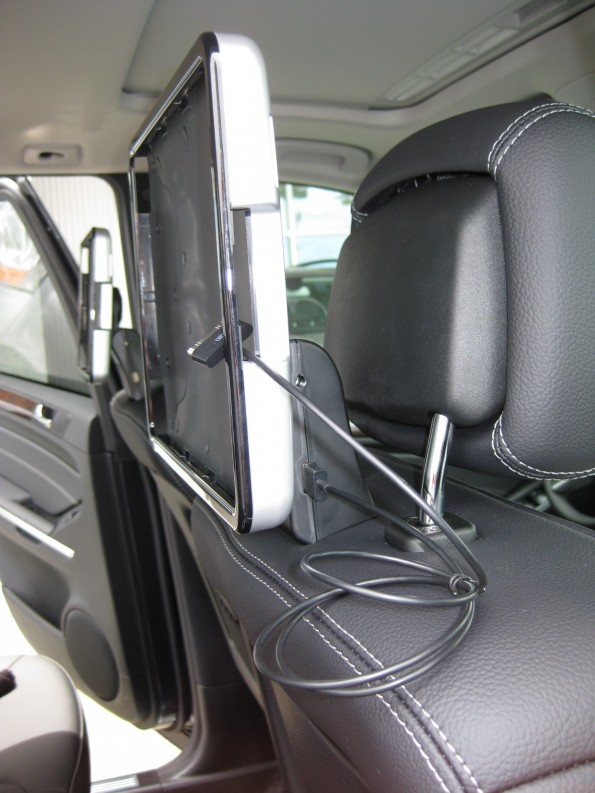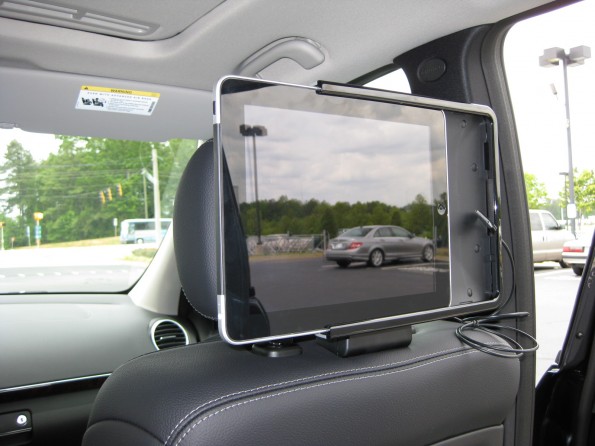 The iPads slide into the bracket so that the headphone jack, volume controls and plug line up with the openings in the bracket. The iPad 1 is fatter than the iPad 2 and will only fit in the specific iPad 1 bracket. The iPad 2 will fit in the bracket for the iPad 1 but is more stable in the bracket that is specific to the iPad 2/3.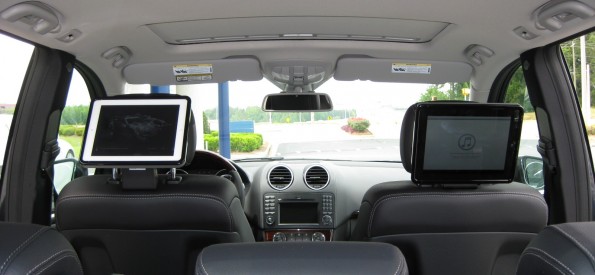 The iPads can be tilted up or down to adjust the viewing angle.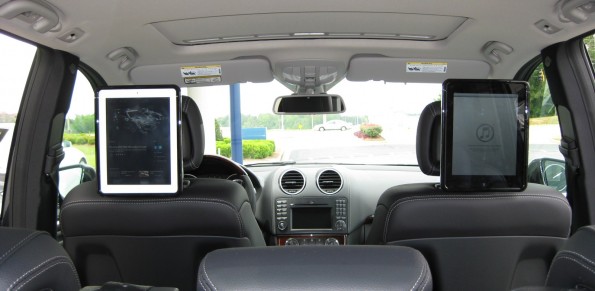 The brackets can be rotated vertically for reading.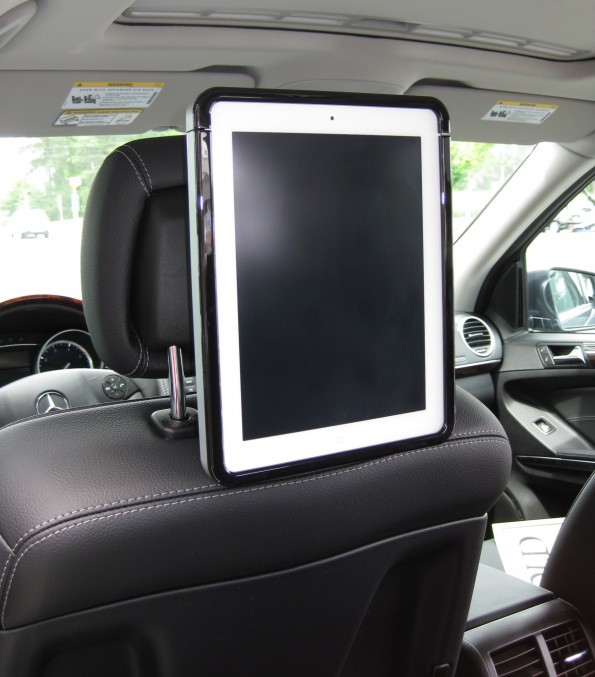 Our first experience with the docking stations was great! The system was easy for the technicians to install, looks great in the vehicle and offers our customers another way to entertain back seat passengers! You can listen from the iPad out loud or through headphones. Also, vehicles with Bluetooth Audio Streaming should be able to pair to the iPads and stream through the vehicle sound system. Each docking station costs about $400 plus the cost of installation. That is a pretty good savings over the $1950 Rear-Seat Entertainment system, considering you can take these screens with you!