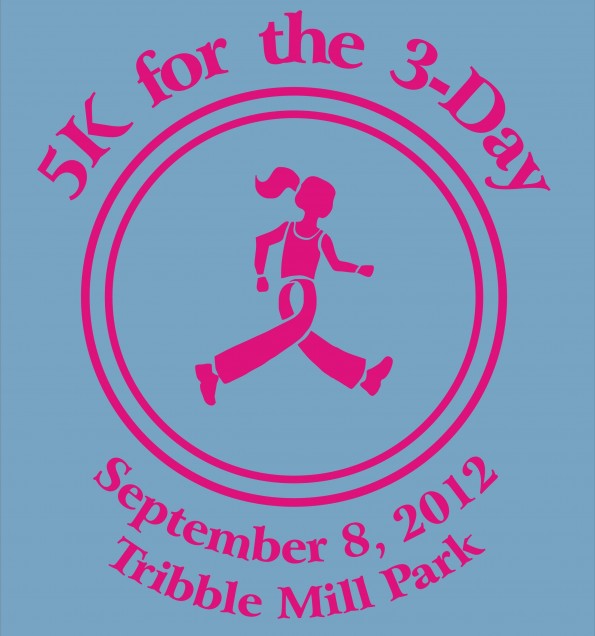 For the past 5 years I have participated in the Susan G. Komen 3-Day as a part of my team, the Ribbon Ladies. We have now raised over $120,000 towards a cure for breast cancer with the support of friends, family and community!
Our newest fundraiser is the 5k for the 3-Day taking place on Saturday, September 8th at Tribble Mill Park in Lawrenceville. Atlanta Classic Cars has generously sponsored the event and we are looking forward to a big turn-out by the ACC Race Team! I was hoping a few loyal blog readers out there might want to jois us! You can register online at RunnersFit.com, via mail using the registration form below or in person at the dealership.
If you cannot attend the event please consider donating directly to my 3-Day fundraising site. There is a convenient link of the left side of this page!
Please pass this on to any Georgia runners you know, post it on Facebook, or e-mail the registration form to friends! I need to spread the word to have a successful event!