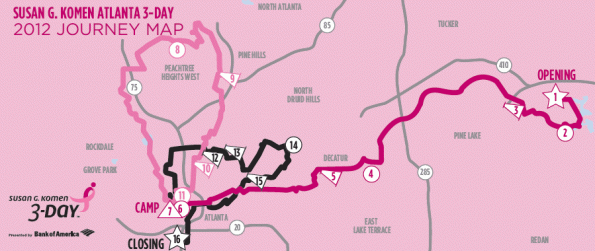 Here I go again! This is my fifth year participating in the Susan G. Komen 3-Day for the Cure! This weekend I will be walking 60 miles to raise awareness and funds in the fight against breast cancer.
Thank you to Atlanta Classic Cars, family, friends and clients for your support! I am still a little bit shy of my $2500 fundraising goal…do any of you blog readers have a few dollars to contribute? Every little bit helps! Here is my donation link!
If you see a parade of pink walking through Atlanta this weekend please wave and honk…we love the support!