The Surround View Camera is a part of the P44 Parking Assistance Package available in the 2013 GL-Class. It was delayed at launch but is now starting to arrive on the GL-Class vehicles!
From the Mercedes-Benz website: This innovative driver-assistance system uses four cameras whose live images are automatically combined into a single "overhead" view that's displayed on the in-dash screen during low-speed maneuvers. To help you better negotiate tight spaces, the system shows an area approximately 3 feet in all four directions around your GL-Class, with the image automatically adapted to the selected gear. Active parking guidelines on the screen help you back into a parking space, while a special rear view zoom mode helps you line up the optional trailer hitch of your GL-Class with your trailer. You can also select the images of each camera individually through the COMAND system controller.
I was able to drive a GL450 with this option for the first time this week. It would certainly be useful in tight spots and in areas with hazards such as kids and pets! I would need a little more time with it really appreciate everything that it can do!
The usual rearview camera is used along with three additional cameras. One under the star in the grill and one under each sideview mirror.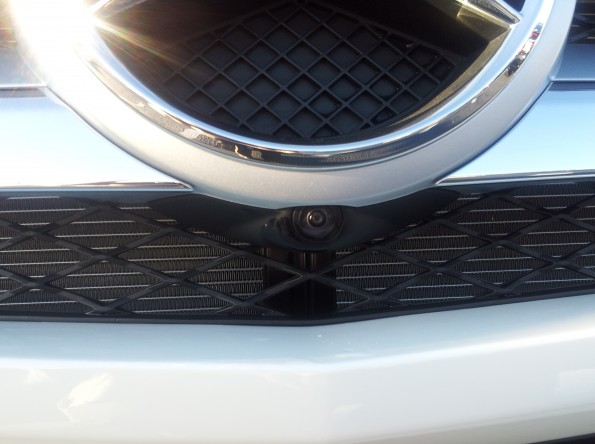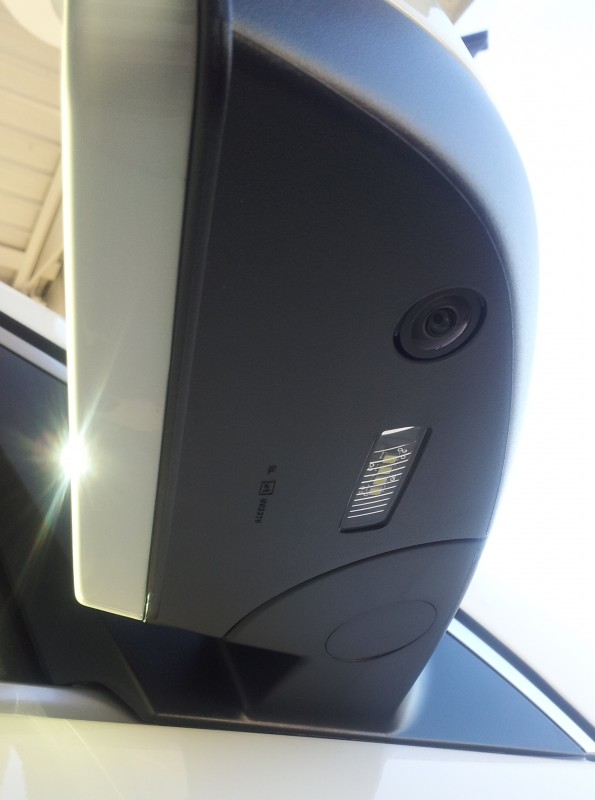 Here are some images from the screen as I cruised around the lot and parked in a few spots. The cameras stay active up to 20 miles per hour!