The 2014 Mercedes-Benz E-Class is ready to order! Our first 2014 E-Classes are scheduled to be built in March with an expected late spring release date. Now is the time to get your order in if you want to be the first one on the block with a refreshed E-Class! A lot of the options and colors carried over from the 2013 but there are two new colors coming – Hyacinth Red Metallic (code 996) and Covelline Blue Metallic (code 585).
These are the swatches from the ordering guide:
I have not seen either color in person yet so I cannot interpret them for you. I think the Hyacinth Red might be the same color featured on the 2014 CLA-Class pictures shown on the future models page.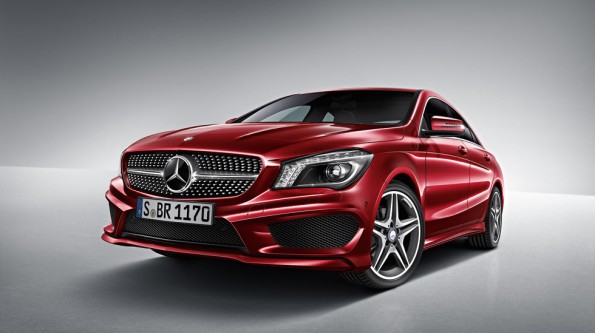 So, if you have had Black, White and Silver…maybe it is time to branch out!