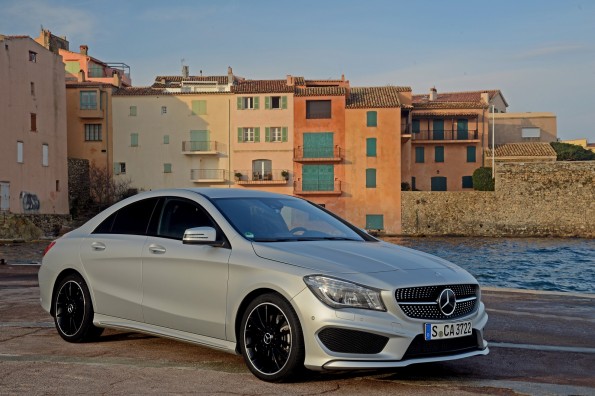 Mercedes-Benz hosted a press test drive event for the all-new 2014 CLA-Class. It looks like everyone loves the looks, quality and sportiness of our new car! Here is a round up on the test drive reviews – click the link for the full review! Test drive for yourself in September!
Autoweek says: "…this entry-level Benz makes no compromises and no excuses."
Autoblog says: "This is a good and solid baby Mercedes sedan with above average build quality, great ambitions, and fresh looks that fit the established brand image worldwide." Tons of great pictures here too!
Edmunds says: "the CLA is a uniquely styled sedan that attracts attention even before people know what it is. Not many of the competitors in this price range can do the same. Add in the sharp interior and solid performance and the CLA is an interesting option at its price point."
Car and Driver Says: "The CLA250 might be the most humble U.S.-market Mercedes in some time, but it follows squarely in the CLS's footsteps in injecting fashionable design where conservative and derivative are the norm."
MotorTrend says: "…everything you see, hear, touch, or feel has been tailored to the standards of  the Mercedes lineup."