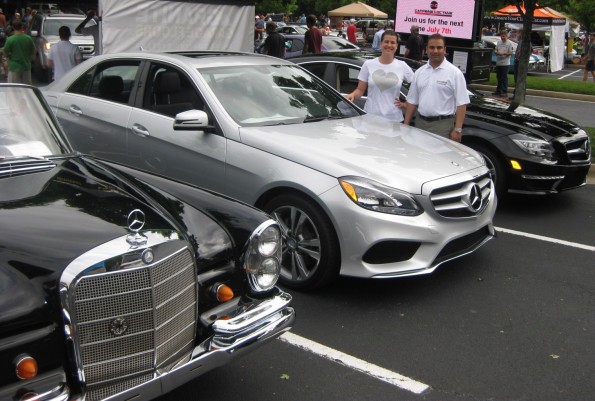 I attended the Caffeine & Octane Car Show this weekend in Alpharetta and it was amazing! I have been going to car shows my whole life and I don't think I have ever seen such a variety of vehicles. The metro Atlanta Mercedes-Benz delaerships are sponsoring the series this summer and will have vehicles and staff at every show. It is the first Sunday of every month and you need to get there early! By 7am the parking lot was nearly full!
As you can see I brought the 2014 E350, Nash Solanki, our accessories manager, brought a pre-owned 2012 CLS63 AMG and we made friends with the owner of this stunning classic Mercedes-Benz. I think it dressed up our area nicely!
Come say hello if you make it out next month!