I took a little roadtrip this morning to deliver a 2013 Mercedes-Benz SL550 to Oconee County, Georgia!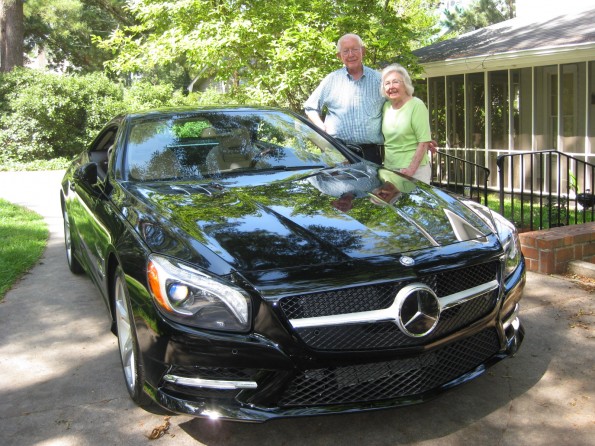 Don't they look happy to have a new car? And what a gorgeous car it is! I especially enjoyed the Driver Assistance Package while cruising the back roads of Georgia. The Distronic PLUS made is such a relaxing drive and the Active Lane Keeping Assist corrected me a couple of times when I took my eyes off of the road. Also impressive was the mileage…429 horsepower should not get over 27 mpg!
The return trip was in a 2005 Mercedes-Benz SLK350. This car has always had excellent go-cart handling and with more than 80,000 miles on the odometer it was still tight and responsive.
And another winner in the fuel economy department. 302 horsepower with aggressive backroads driving and I still clocked in over 25 mpg!
It was a great day for a couple of great roadsters!