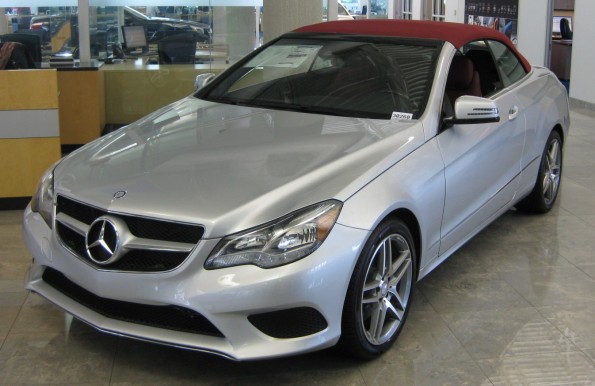 My inventory manager is on a quest for color! After years of stocking E350 Cabriolets exclusively with black soft tops we currently have all four soft top colors in stock! Now I will try to tell you what these colors really look like. We (ok, I) have named the cars for easy reference.
Meet Strawberry! This Iridium Silver E350 cabiolet has a red soft top and a red leather interior. It is a very sporty and striking look. I love how the top and the taillights look from the back. The red top is not bright red and it is not maroon. I am going with not quite brick red as my description.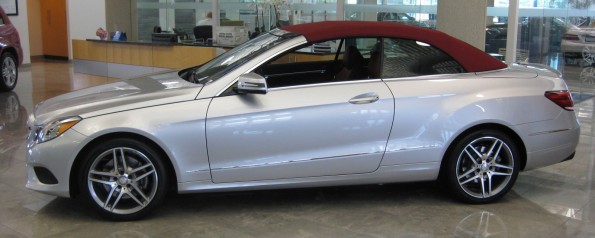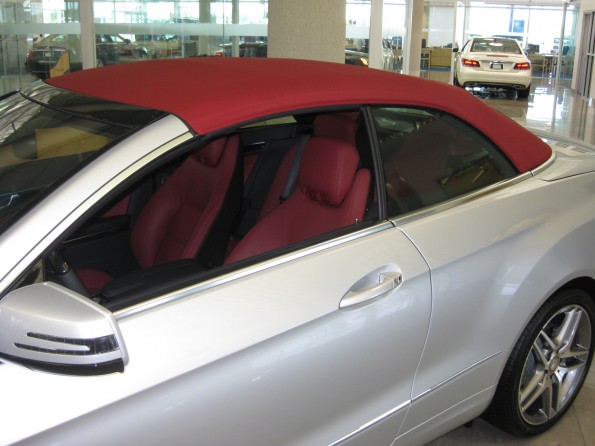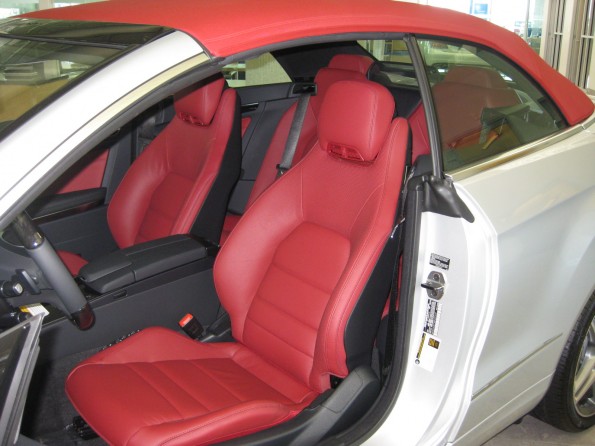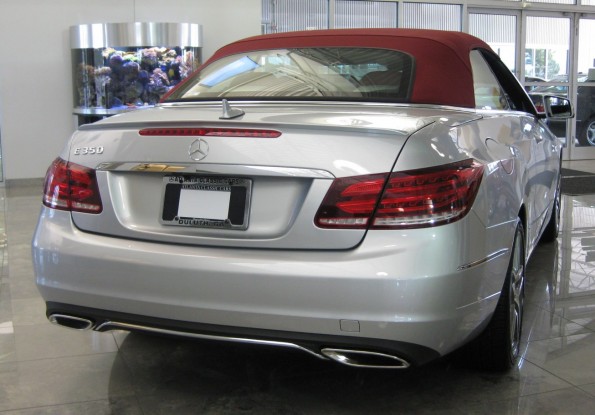 And here is Blueberry! The blue top is not a new color for Mercedes-Benz but the Deep Sea Blue and Silk Beige Interior is a first. We have also paired it with Lunar Blue paint for the Blue/Blue/Blue combo! The interior is midnight blue. The top is dark navy and the paint is bright navy. All of these colors go surprisingly well together.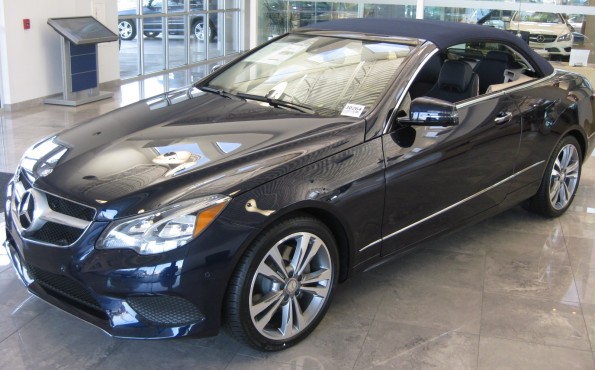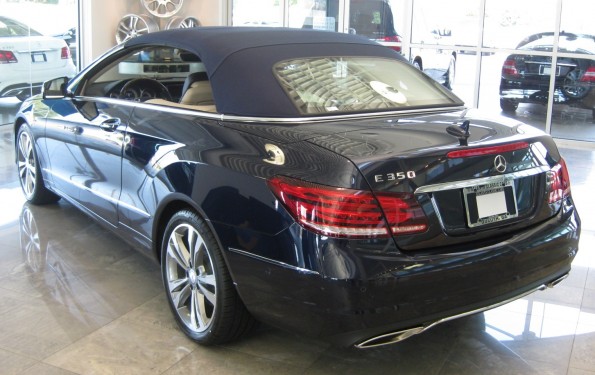 And finally here is Mocha! This was the hardest color to capture because it is out in the sunshine. This in a Polar White E350 cabriolet with Silk Beige Interior and the new Brown Soft Top. The Beige top from last year was very popular with white cars but this is different. I think it is a coffee color. Deep brown, no red or orange undertones. You might mistake it for black if it were driving by fast.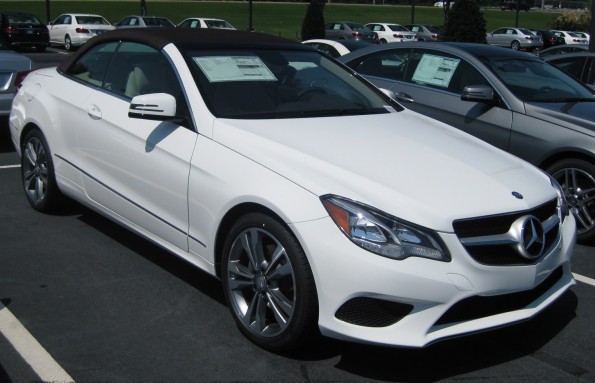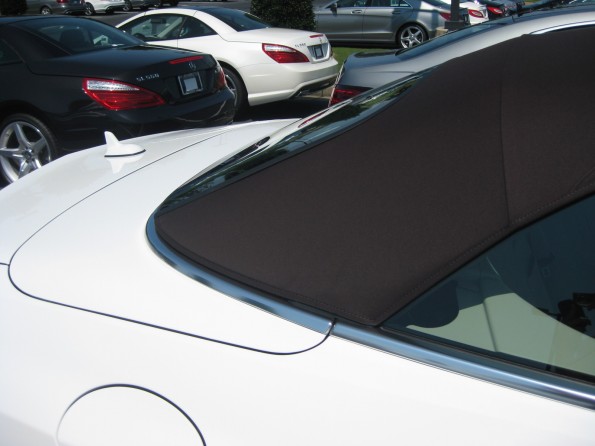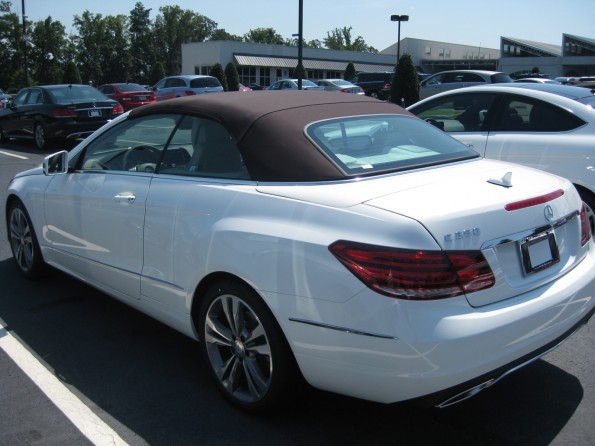 I have never had such a variety on convertibles in stock and I may never have it again! If you are thinking about getting something new and different this is your opportunity! Please come by and take a look in person as my pictures and descriptions are woefully lacking. Strawberry, Blueberry and Mocha are all looking for good homes.