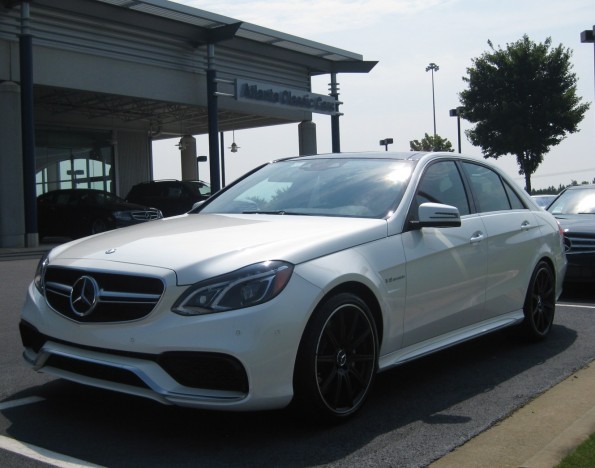 I was lucky enough to spend a few hours yesterday with this amazing 2014 Mercedes-Benz E63 AMG 4MATIC. We received some technical training and some hands on experience with Race Start and the updated parking assist.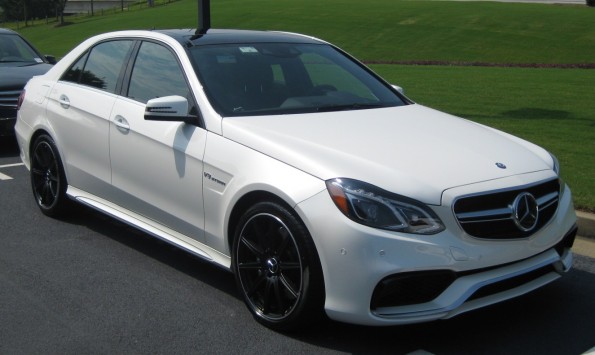 I kept trying to get a picture that really showed off the 19″ matte black 10-spoke wheels (code 752). I am normally not a fan of black wheels but these really complimented the car.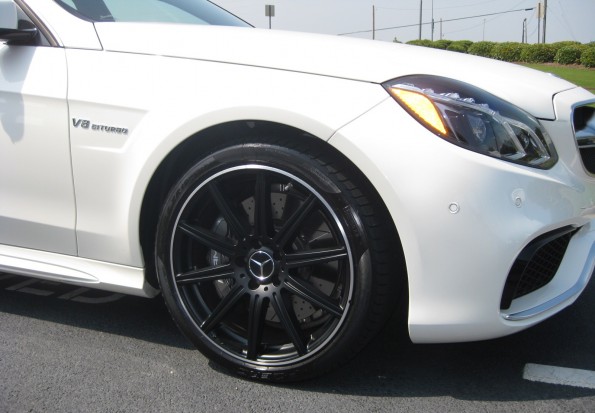 I am now prepared to talk for at least 30 minutes about all of the changes that AMG made to the E63 AMG to make it even more aggressive and exciting on the road. The wider fenders are impressive, the lower facia is artwork and the quad exhaust sounds great!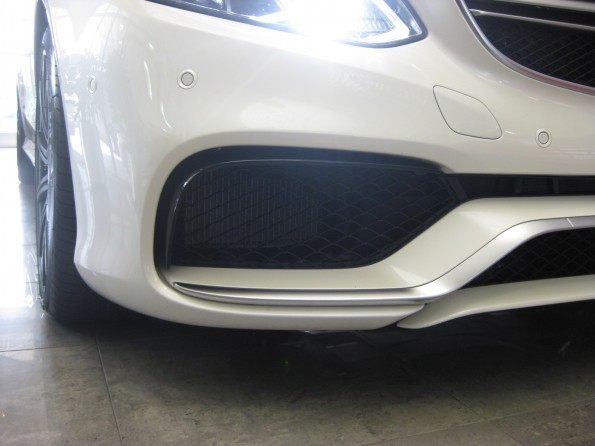 With all of the exterior upgrades I almost forgot to check out the interior! The AMG styling is present here as well with the sculpted seats, console gear selector and meticulously stitched dashboard.
I am so jealous of all of the people attending the AMG Driving Academy at Road Atlanta this weekend. I would love a little more seat time with this beauty!
Thanks to our AMG Expert John Sands for bringing this car by and I look forward to seeing you again soon for our CLA45 AMG training!