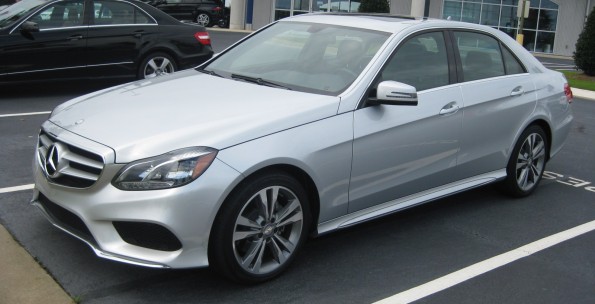 I went for a little road trip today in a 2014 Mercedes-Benz E350. I drove about 120 miles round trip to Fayetteville, Georgia and had a great time! I used less than a quarter of a tank of fuel, seamlessly navigated the highways and rural roads, and interacted with several of our new systems.

The 2014 E350 is officially rated at 21 City and 30 Highway but I think it is better than that! I had a lot of stop and go once I got off the main road and the fuel economy is still closer to 30 mpg!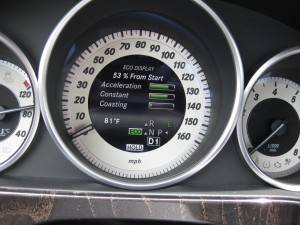 This may be my best ever Eco Display score. Normally on the way to work it gets down into the single digits! Notice in the picture that I am using both the ECO Start/Stop function and the HOLD braking feature at the same time!
The E-Class is a very busy car and there are a lot of features. Here are a few of the features I interacted with on my little trip:
…all that in just 2 hours! Imagine what this car could do for you all the time!