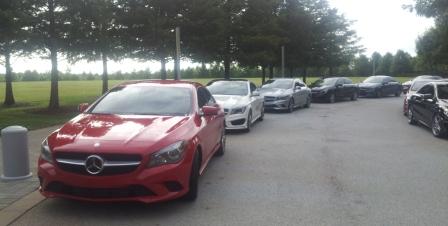 Yesterday was my Mercedes-Benz training on the 2014 CLA-Class and the 2014 S550. We've had these vehicles at the dealership for a few weeks now and it was great to get some hands on experience with the experts.
Our CLA250 test drive vehicles were equipped with the Drive Kit Plus for iPhones. We were able to use Siri, check in via Facebook, and turn on the internet radio. Our instructor could also use the Family Driver Monitoring from mbrace to make sure we stayed on track!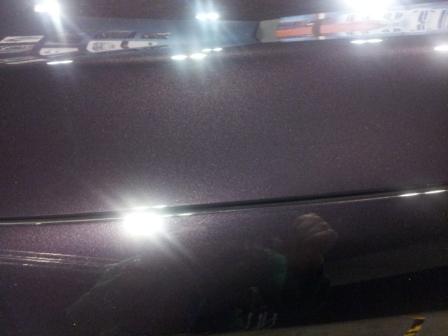 This is best picture I could get of Northern Lights Violet on a CLA250 that was displayed inside. It is a really pretty, deep eggplant color with a LOT of sparkle. They said it was even prettier in the sunshine and looked black at night.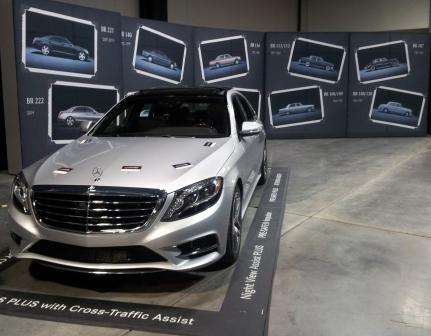 This is the 10th gernation of S-Class in the United States and it was clear from the training that it is the most advanced vehicle we have ever offered! We spent an hour on the outside, and hour on the inside, watched videos by the designer and still barely covered the basics!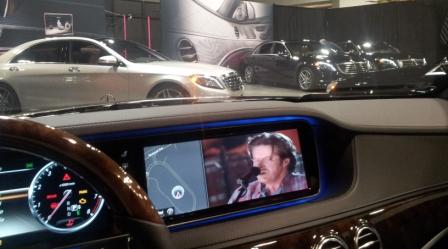 We also had a little fun watching DVDs and enjoying the unbelieveable Burmester sound system! It absolutely fills the car with rich, full sound. It's hard to image the upgraded system!
Thanks Mercedes-Benz! It was a great day and I look forward to sharing this information with both my new CLA owners and my returning S-Class owners soon!