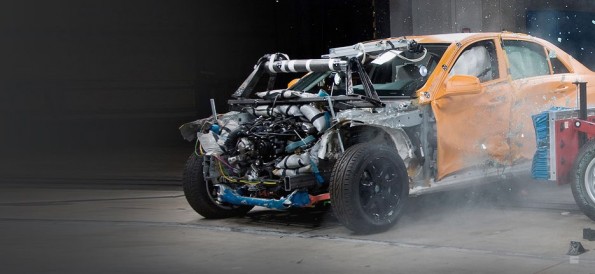 Mercedes-Benz is famous for safety and technology. We have been innovating the automobile since we invented it more than 125 years ago! These days there are more Assist and -Tronic features than ever before and it can get a little confusing. Here is short rundown on the common systems. You can visit the Mercedes-Benz Safety Page for some videos and more in depth explanations.
Attention Assist aka "the coffee cup" – Observes driver for initial 20 minutes of driving (over about 30 mph) and looks for changes that would indicate drowsiness. Beeps and flashes a big coffee cup to alert when there is an issue. No intervention in driving. Newer models do not display the coffee cup icon full time.
Collision Prevention Assist (CPA) – A radar on the front of the vehicle looks for impending collisions and alerts by beeping if it sees a problem. It then does the math on necessary brake force to stop in time and primes the brakes and boosts braking power. This system cannot stop the car or slow the car without driver action. Standard on most 2014 models.
Blind Spot Assist – Uses radar in the rear of the car to look for vehicles in your blind spot. Yellow triangle in mirror up to about 20 mph indicates system is on but not functioning yet. The triangle turns red when blind spot is occupied and flashes red and beeps if you engage the turn signal during a red triangle. Active Blind Spot Assist is the same but will intervene by braking the car or using electromechanical steering to pull you back into your lane.
Lane Keep Assist – Uses a camera behind the windshield to monitor the lane lines and vibrates the steering wheel if you inadvertently cross the lane line. Will not alert you if you have the turn signal on or the steering angle is severe. Newer cars have more and less sensitive settings available. Active Lane Keep Assist is the same but will intervene by braking the car or using electromechanical steering to pull you back into your lane.
Distronic – Radar adaptive cruise control that keeps you a comfortable distance from the vehicle in front of you. Now functions down to 0 miles per hour. If engaged it can use 100% of the vehicle braking power to prevent an accident. Follow distance is adjustable.
Steering Assist – This system engages over 40 mph and uses the stereo cameras and electromechanical steering to keep the car centered in a lane or behind the vehicle in front. Will only operate for a few seconds if the driver removes their hands from the wheel…but we know they can drive themselves!
PRE-SAFE – If the car senses and impending collision it takes action to protect the passengers. It can cinch the seatbelts, adjust the passenger seat to a more favorable position, close windows and more to reduce injury. If no accident occurs the actions are reversed.
Pre-Safe Plus with Rear-Collision Protection – Looks behind the vehicle for an impending collision and actives Pre-Safe features as well as using the brakes to hold the car in place rather than being pushed into another vehicle or traffic.
Pre-Safe Brake with Pedestrian Recognition aka the soccer ball thing – If the vehicle sees a pedestrian it can automatically engage the brakes while alerting the driver with beeps.
BAS Plus with Cross-Traffic Assist – Uses the stereo cameras to look for cross traffic and can boost braking power when necessary.
Some of these features are standard, some are optional and some are only available on select models at this time. But, just like airbags that we patented in 1971, all of these safety features will probably become standard on every vehicle in the world eventually!