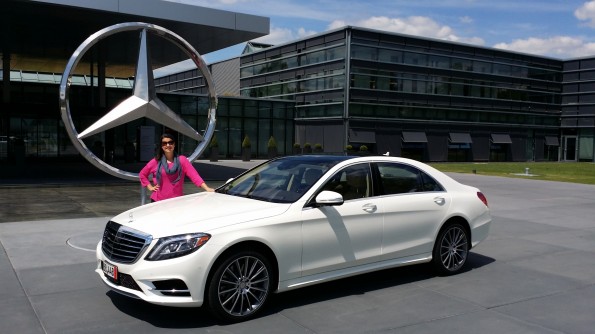 Sorry to go dark on you for two weeks but I was up to something very exciting! I was able to travel to Germany and pick up a 2015 Mercedes-Benz S550 through the European Delivery Program and then go on an amazing road trip through Europe! I was gone for 2 weeks and I will now fill you in on my adventure!
Day 1:
I flew into Stuttgart, Germany and took a taxi to the Delivery Center in Sindelfingen. Took the factory tour, had lunch, and took delivery of a gorgeous 2015 S550 named Bertha. (This is not my personal car. She will arrive at the dealership in 6-8 weeks and be for sale as a demo.)
The Delivery Center is where people from all over the world come to pick up their vehicles. I heard this 6X6 was headed to Australia!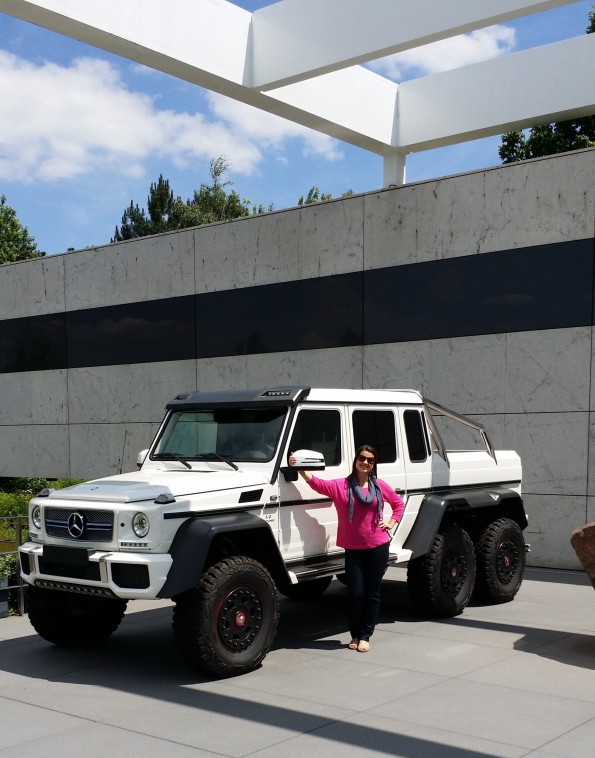 It was a busy afternoon and we still had to get to our AMG factory tour…