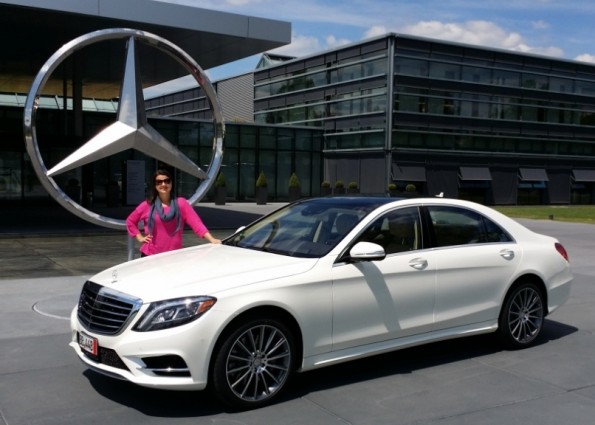 This is Bertha! She is a 2015 Mercedes-Benz S550 that I picked up in Germany and took on an epic European Road Trip! She will be for sale when she arrives back in the US and is looking for a good home. Let me tell you about her.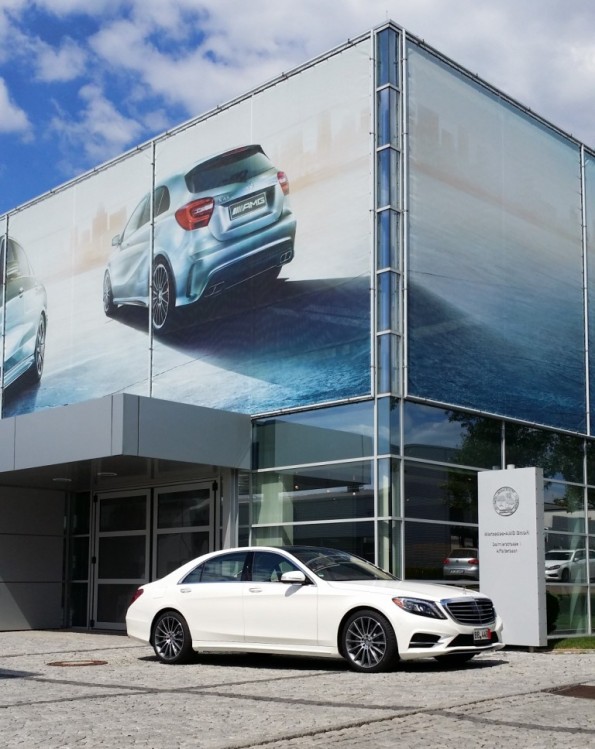 She has the speed! With 449 horsepower and 519 lb/ft of torque you will love the power! I even took her by the AMG factory in case there was any extra horsepower in the air.
She is very maneuverable. With the help of the Surround View Cameras I was able to park her in some interesting places to get good pictures. Look at those LED headlamps sparkle!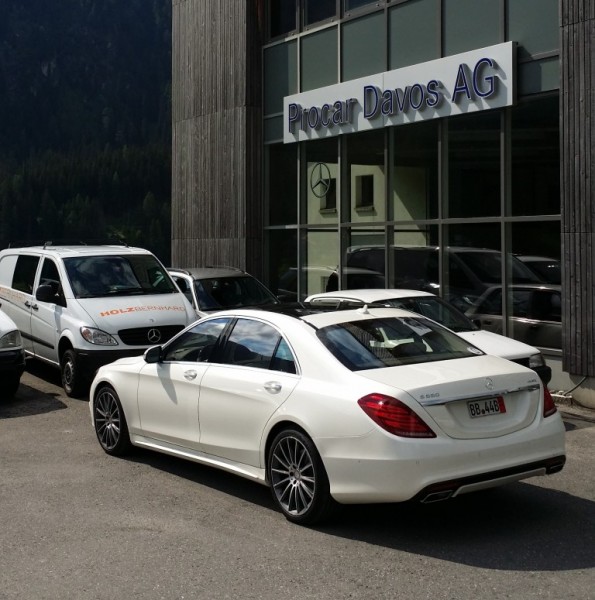 Bertha has visited many Mercedes-Benz dealerships in Europe and made quite an impression! I was inside this little dealership looking at the A-Class and when I came outside their employees were all looking at her!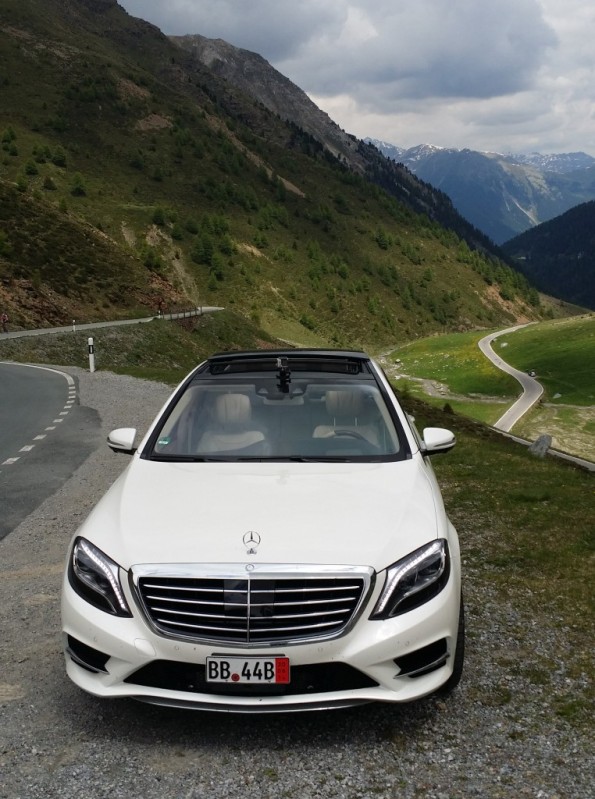 She can handle anything! She conquered those mountains easily. Great suspension, electromechanical steering and comfortable seats make it a breeze!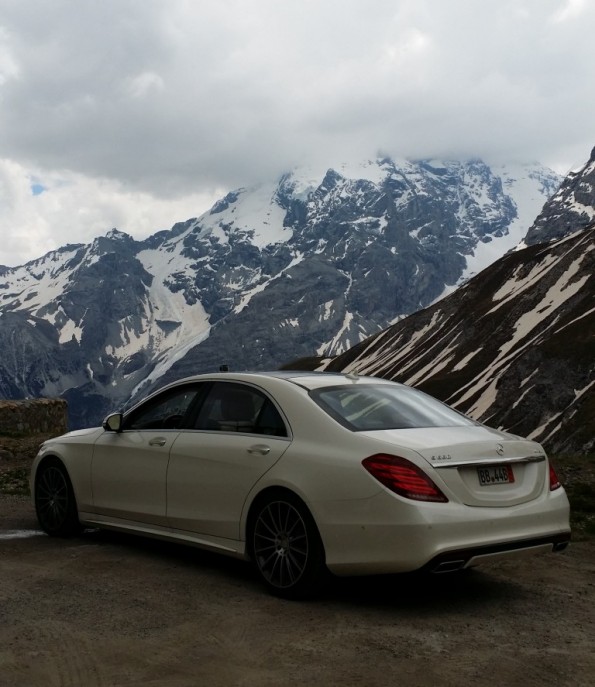 She has seen more snow than 90% of the cars in Georgia and never flinched! Her 4matic system is top notch!
She looks right at home in front of the Schloss Nymphenburg in Munich. This is a car meant for a palace. The 20″ multi-spoke wheels are like a crown on the ground!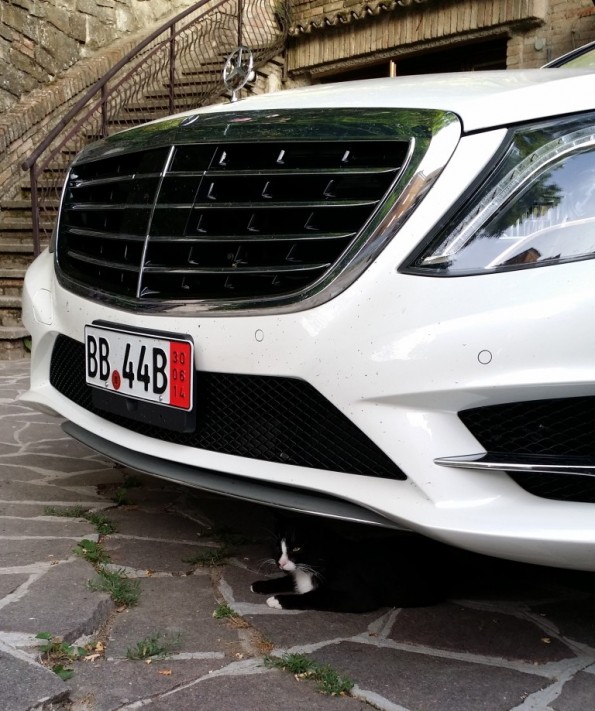 Even cats love her!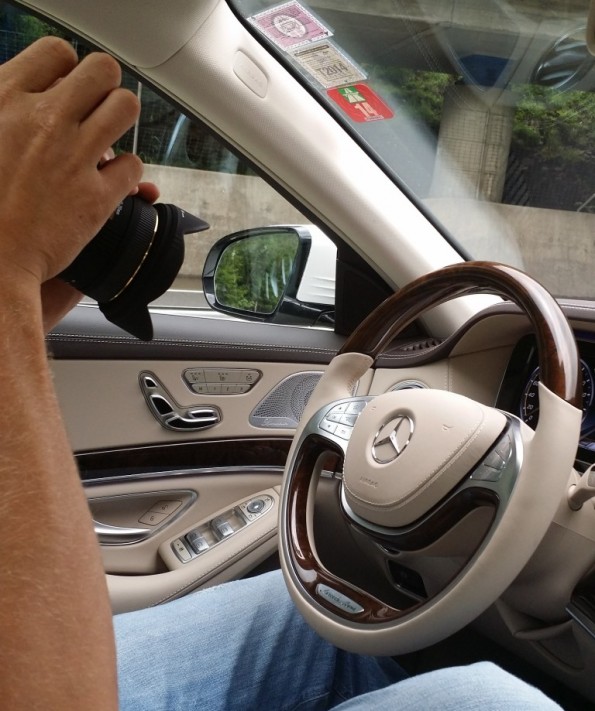 The Silk Beige interior is very photogenic but it is the Distronic Plus with Steering Assist that really impresses! At under 30 mph you don't even have to have a hand on the wheel as she tracks the car in front of you!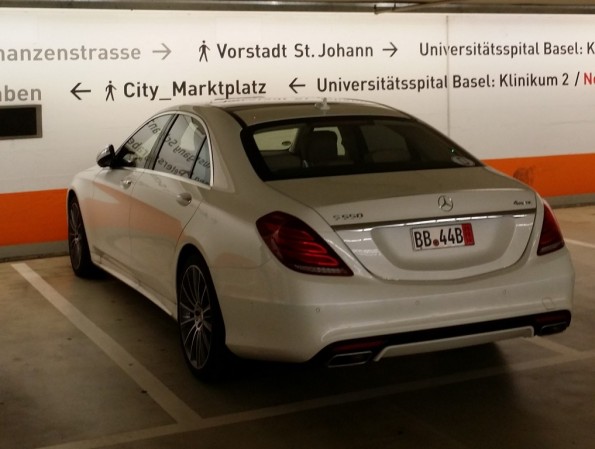 Perhaps she is a bit of a Big Bertha for European parking garages but I am sure there is more room at your house.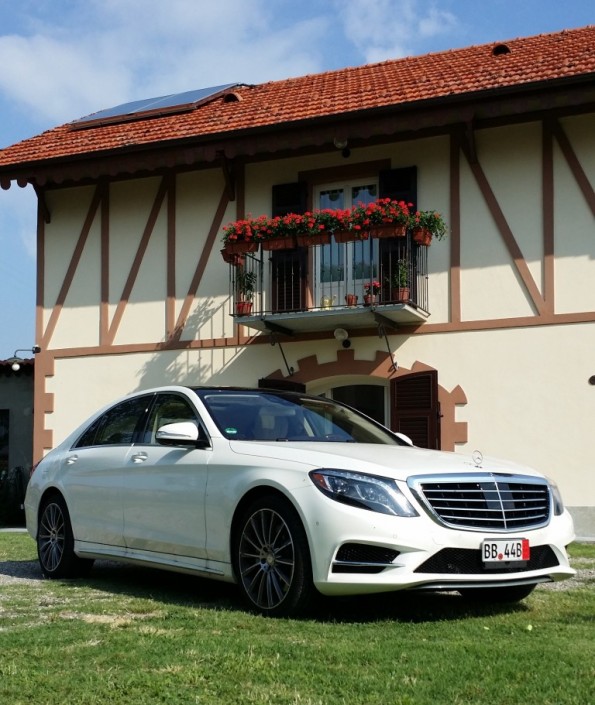 Bertha looks her best in flowered courtyards. The Diamond White paint really glows in the sunshine!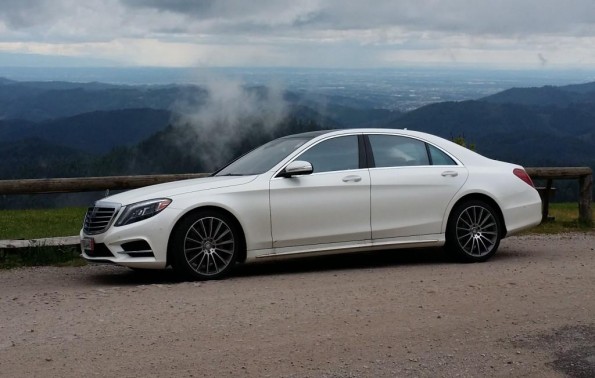 She was a champion on mountain roads, coastal cruises and simply parking at a scenic overlook. She will arrive in the US in 6-8 weeks with 2400 miles and a photo album that no other 2015 S550 can claim! I would keep her if I could but since I can't it is my mission to find her a good home! Get in touch if Bertha is your next Mercedes-Benz!