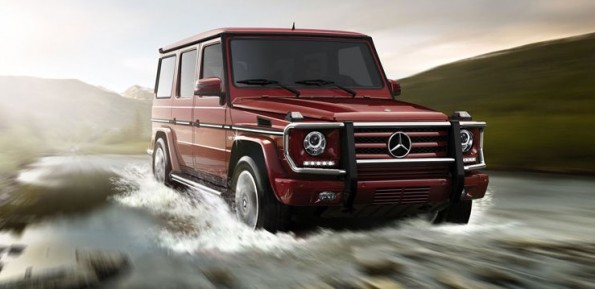 The 2015 Mercedes-Benz G-Class is now available to order in some special colors. Mercedes-Benz has announced 10 designo Manufaktur colors that are now available. This option will cost $6500 and not add to the build time for the car.
590

Mars Red

623

Light Ivory

815

Agate Green

904

Midnight Blue

182

Almandine Black

(Metallic)
474

Verde Brook

(Metallic)
487

Paprika

(Metallic)
753

Tectite Grey

(Metallic)
039 designo Mauritius Blue (Metallic)
048 designo Mystic White (Metallic)
Some of these colors are old classics, some have just never been available on the G-Class before. If you see a Paprika G-Class on the road in a few months I want pictures!!!