The 2015 Mercedes-Benz GLA250 is here! It is not yet officially for sale in the US but our demo model is currently doing laps and taking orders! They should start to arrive for sale in a few weeks.
The most common question about the GLA-Class is "how big is it?" So, for a sense of scale, here is Amara. Amara is our inventory manager. She is 5′ 4″ tall and wearing flats. The seat is adjusted for her driving position.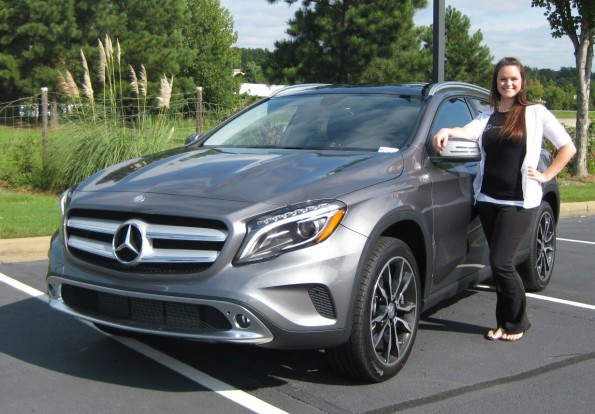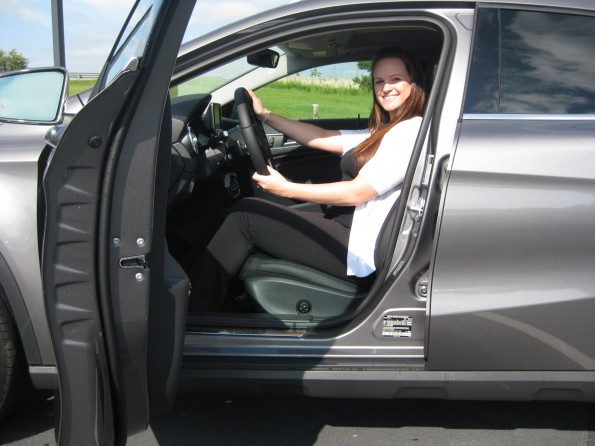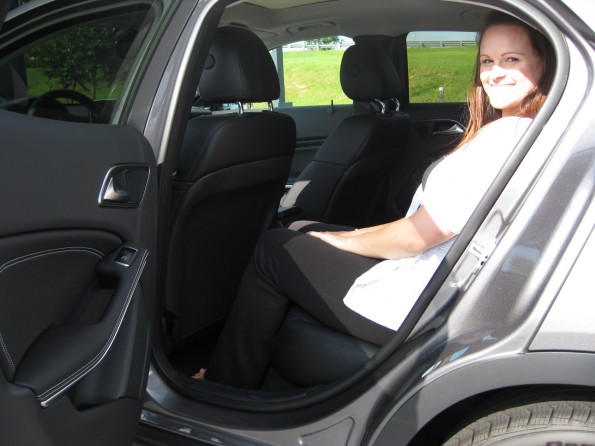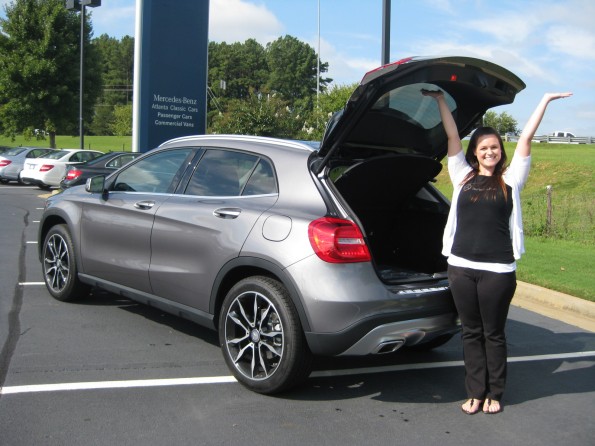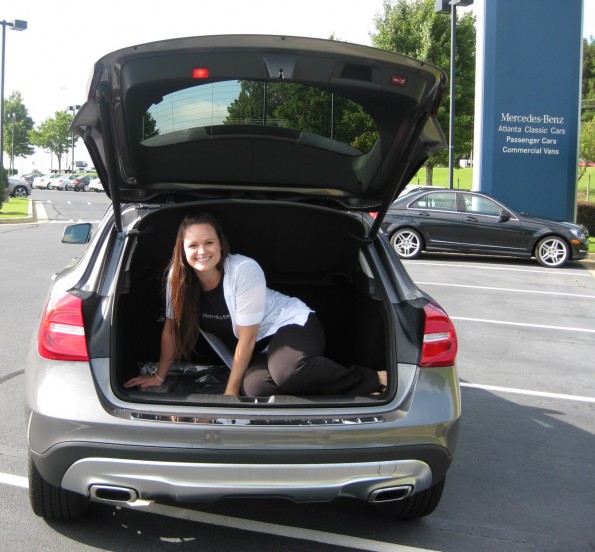 Amara was very tolerant of my art direction! She currently drives a C350 and kept saying how big the GLA was on the inside. Come by for a test drive soon! I will not make you sit in the cargo area.