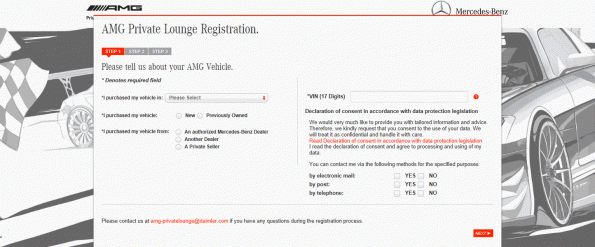 The AMG Private Lounge is the place to be if you own an AMG!
This online community is limited to people who share your passion for your AMGs. There are discussion boards, regular interaction from the AMG experts at Mercedes-Benz and lots of sneak peeks, invitations and giveaways!
Right now they are preparing a special sneak peek at the all-new AMG GT. You aren't invited if you aren't a member!