Mercedes-Benz generally offers 3-5 interior colors from which to choose. Your classic black, tan and grey with the occasional red or brown for variety. But, perhaps you have had all of those colors and are ready for something new, something unique, something you won't see in every car. Well, then the designo program is for you! Give us a few extra weeks and we will hand-stitch your interior with some very special leather.
This 2015 E63 AMG S-Model was ordered for a client a few months ago with the designo Amaretto leather. I have not seen this color in person before and I would say that the color swatch does not quite convey what a vibrant color it is!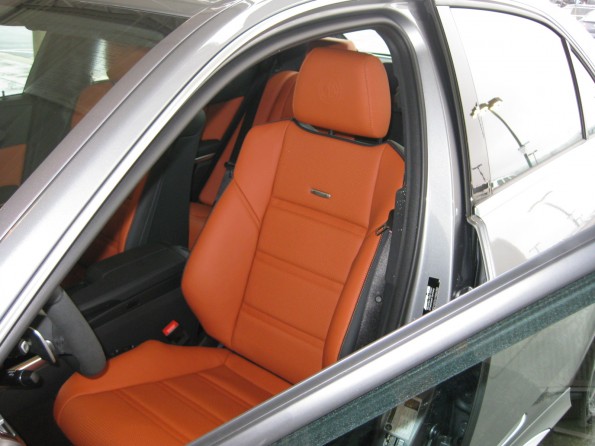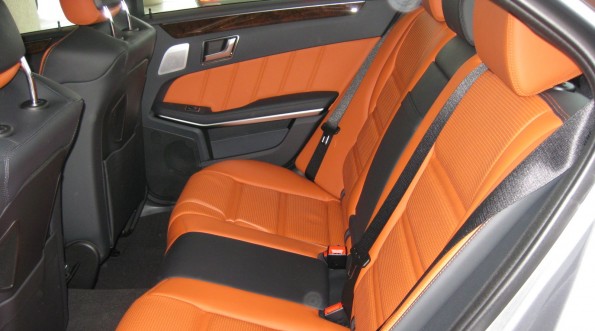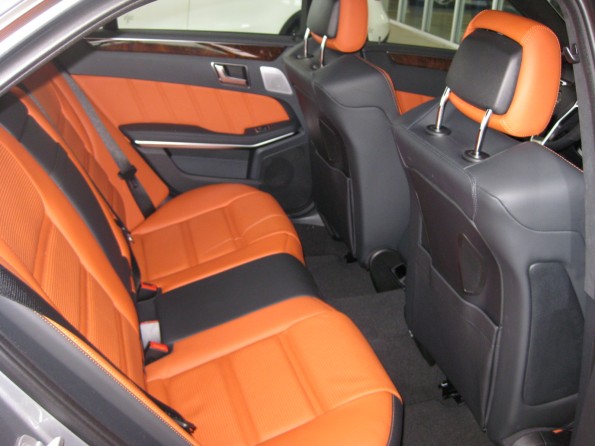 Please pardon my poor quality photos. It is raining and the customer is on the way to pick up the car so I had to make do with a couple of quick pictures. I do love the peek of something special through the back window!