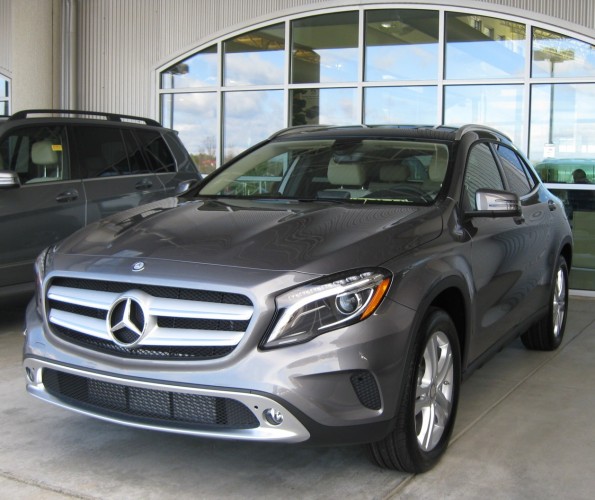 The Mercedes-Benz GLA-Class has only been available for a few months and I am just starting to get feedback from my early adopters. It seems to be a hit! This client did his research early and asked for a couple of additions before he picked it up.
The Cargo Tray is an excellent addition to the vehicle. The 2″ tall lip means that anything you spill will be contained. The first time they handed it to me at the parts desk I was sure it was the wrong one. It was huge! The GLA250 really does have an impressive amount of storage.
The Coat Hangar works for most Mercedes-Benz models (must have headrest stalks) and is a popular option with doctors. I guess balling up your lab coat in the back seat is a no-no.
Also, I just saw an announcement that the all-weather liners for the GLA-Class, CLA-Class and B-Class are now available.
A117 680 2800 – Front, 2 Pieces, Black $110
A117 684 0600 – Rear – 1 Piece, Black $70
Accessorize your Mercedes! You'll love it even more!