Here it is! The 2016 Mercedes-Benz GLE-Class stopped by for a training class this week. It was my first opportunity to see the new coupe version of the soon to be refreshed M-Class (now GLE-Class).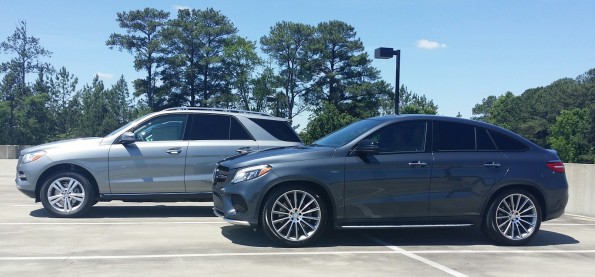 And here it is next to the standard version of the 2015 M-Class. Quite a difference! Note the 22″ wheels on this particular model. 21″ is standard!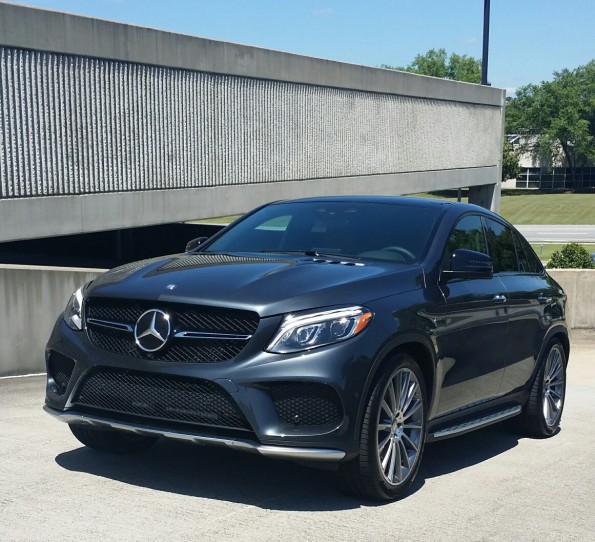 I was not sure I was going to like this model as I DO NOT like similar SUV/Coupe models on the market now. However, now that I have seen it in person it is definitely growing on me! This car is bigger than the pictures make it seem. The rear end comes almost to my shoulder!
The interior is beautiful! It is a very sculpted and coupe-like cockpit with very elegant finishes. My trainer specifically pointed out that the matte finish wood reduces interior glare.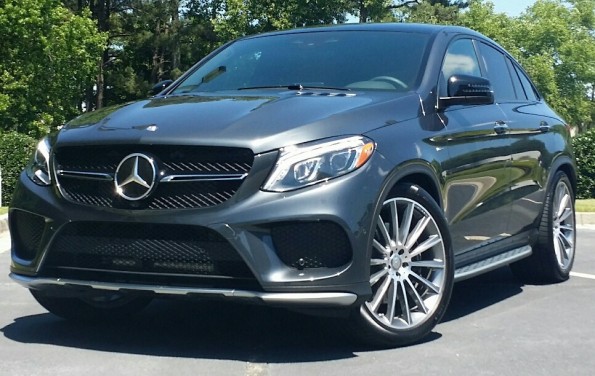 So, there you have it! have you been looking for a super powerful SUV? With coupe styling? And 22″ wheels? I'll have it starting in August!