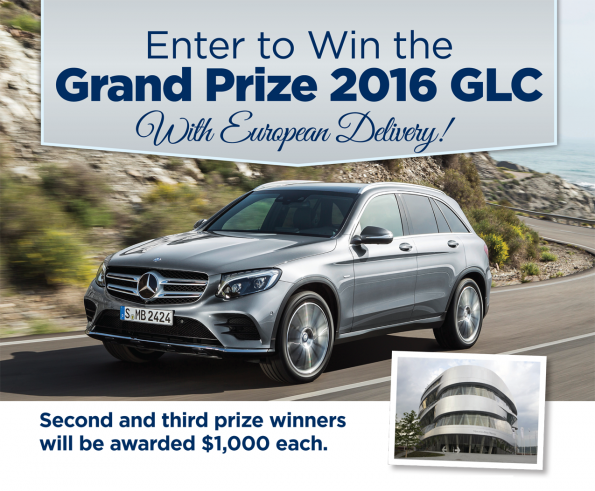 Are you a member of the Mercedes-Benz Club of America? I have a great reason for you to join! You could win a 2016 Mercedes-Benz GLC300 and a trip to Germany!
Once you are a member of the MBCA you simply log on and buy as many $50 tickets as you want! I bought two. I  didn't win the AMG GT S last year so I am probably due for a win this time.
If you happen to win instead of me, you can order your GLC from me and I will help you plan an awesome European Delivery Adventure!
If you decide to join the Club use my reference number and I get a free month of membership. C119523