I was trying these out for a customer today in a GLE-Class and thought someone else might be interested.
1 – Wire Mesh Divider Part Number A1668600042
This is a super heavy duty divider! It took two people to get it positioned in the car and is a bear to screw in. However, if you plan to leave it in full time it is very clean looking and would certainly keep everything in the cargo area contained! Approximate cost: $500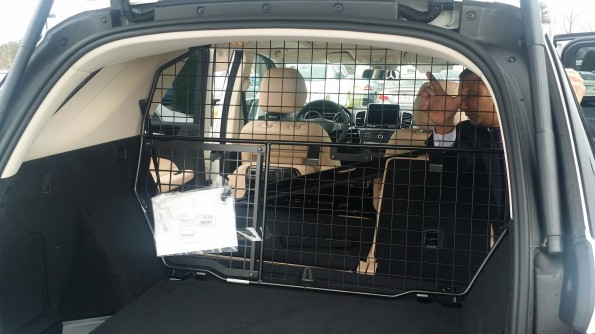 2 – Old Dog Net from 2013 or so
I am guessing everyone who had an ML in 2013 has one of these kicking around the garage because it came standard back then. It is out of production now but I am sure you could find one on Ebay or Craig's list. It is cloth mesh on the top and straps on the bottom, folds in half for easy storage and would allow objects to pass under with the seats folded flat.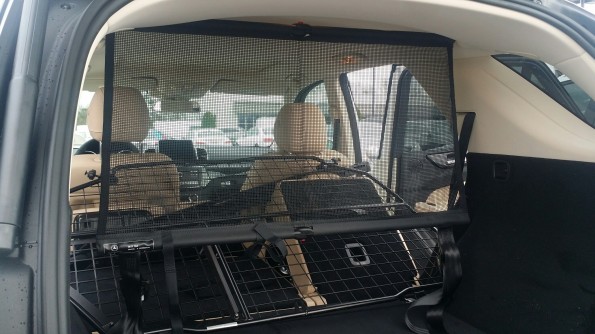 There you go! Two containment options!