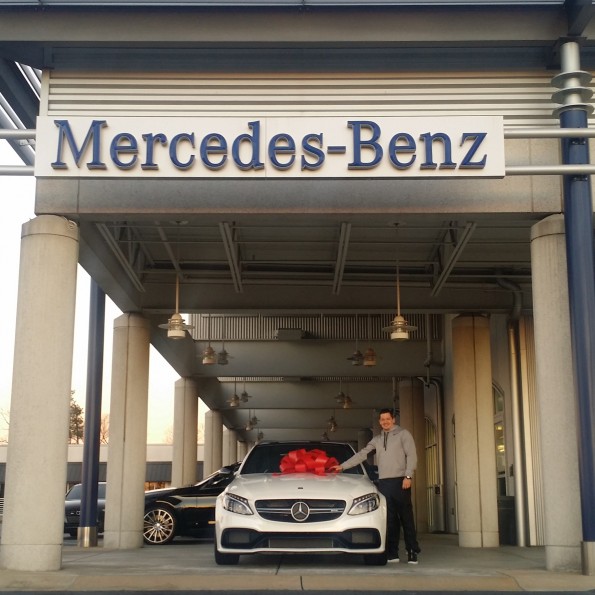 Jeremy wanted a very specific Mercedes-AMG C63 so we had to place the order and wait for it to be custom built. He wasn't sure he could wait…but he ended up happy that he did!
His Review from Cars.com:
I have purchased many cars over the years and I must say that this was the absolute BEST experience ever!  Jesse Cannon-Wallace was my sales rep (highly recommend her!).  She exceeded every one of my expectations.  From the way she handled the test drive to the custom order process to the price negotiation and finally to the delivery of the car – it was all flawless.  It was almost surreal because I had never experienced a buying experience quite like this.  It should always be this easy, but never is.  I honestly can't think of any issues encountered in the entire process. 
The one thing that stood out most was the level of customer service that she provided.  I custom ordered my car so it took 3 long months.  Not one time did I have to contact her for an update.  She consistently gave me updates down to the day it arrived.  I can't put into words how much that meant to me as my past experience with other dealers was quite the opposite.
I know this review sounds a bit over the top in relation to my kudos to Jesse and Atlanta Classic Cars, but I will say with complete conviction that this was the very best buying experience I have ever had!
Thanks Jeremy!