The refreshed SLC arrived recently and I thought it would be a good idea to park it next to the SLK to see what's new!
These vehicles have similar option packages, the same color and are both V6s. The SLK has an MSRP around $60,000 and the SLC at $66,000.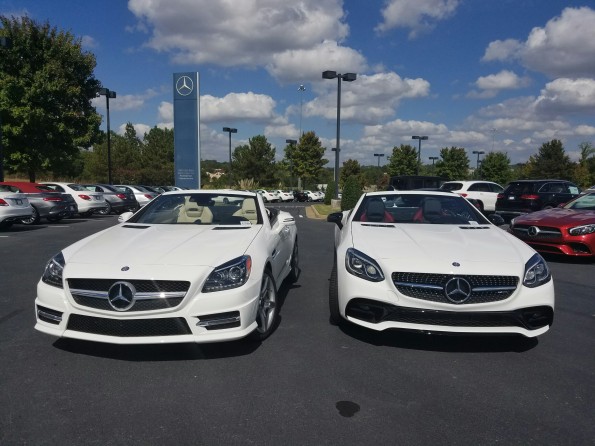 The front end is the biggest difference in my eyes. The SLC43 on the right does have the Night Package as well.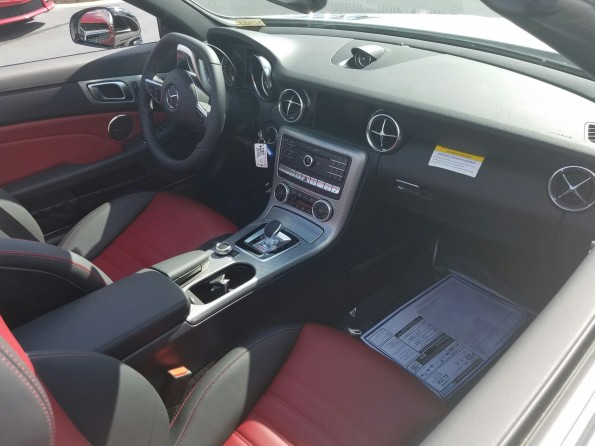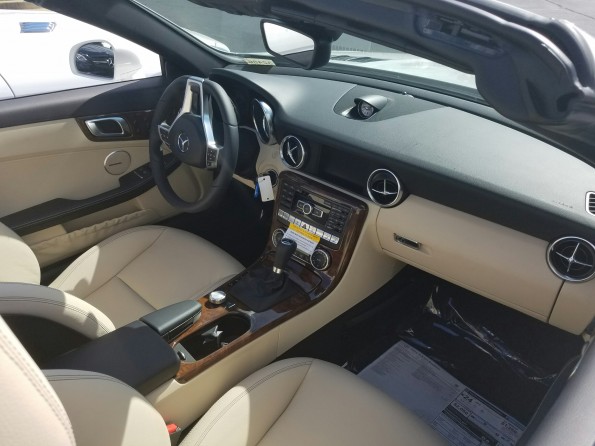 The Interiors are very similar. The SLC (red leather) changed to the gear selector we have been using is the AMG models and the SL-Class.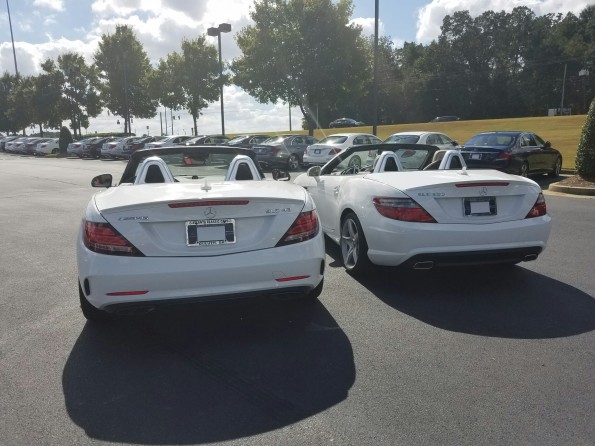 The rear view is not entirely different but the badging moved!
In case you like your pictures moving I also made a video! Subscribe to my YouTube channel if you like it!