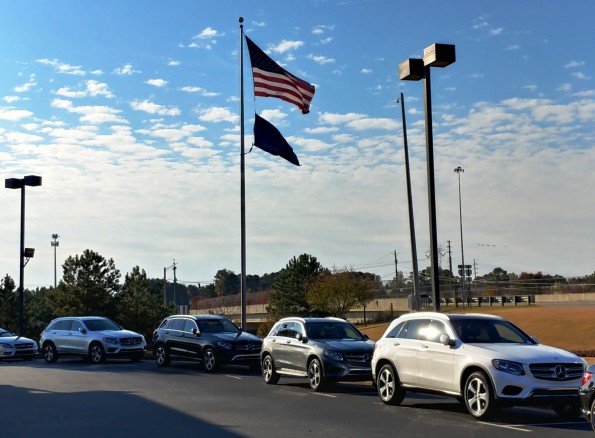 Motor Trend has just named the
2017 Mercedes-Benz GLC
as the SUV of the Year! It has been selling like hotcakes and I am sure that this announcement will boost it even more!
Take a test drive with me!
Read the Full Review here.
"Before we get to the "why" of the award, let's get to the "what" of the SUV. The GLC replaces the old
GLK, the little-loved, squared-off, schnauzer-faced mini-ute
that will forever be known as the most believable character in Sex and the City 2." "The GLC is a smaller vehicle that feels every bit as well-honed as an E-Class, if not an S-Class." "How does the GLC compete against the other strong-selling German SUVs, the Audi Q5 and BMW X3? Solid players for sure, but we can tell from experience that
the GLC does it all better
. That also applies to the smaller-volume players in the segment, the Jaguar F-Pace, Maserati Levante, Porsche Macan, Acura RDX, Infiniti QX50, and Volvo XC60. All are nice premium SUVs—some even do a good job mimicking sports cars—but
none is as well-rounded as the Mercedes-Benz GLC
. Although not an official criteria, being the best in a given segment greatly helps secure first-place votes."