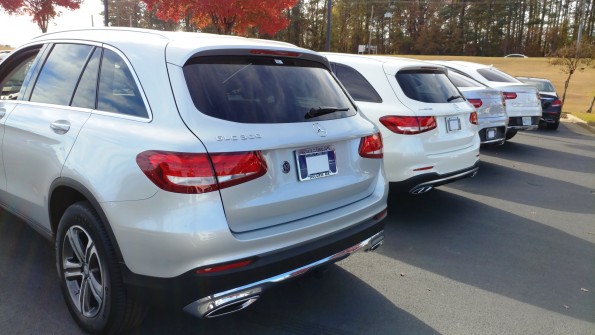 The Mercedes-Benz GLC is getting tons of good press because it is a great car! My clients are loving the luxurious ride, the plush interior and the excellent power. The down side of all this love is that supplies are small! I don't have a large inventory and some desirable features are hard to get.
If you are thinking about a GLC you should order ASAP! I recommend you visit your trusted sales professional (hopefully me!) to review the available features and get your order in the system. It will likely take 90 to 120 days to arrive and you are going to want a new car this spring!
If you want to get really fancy you can order it for European Delivery and pick it up in Sindelfingen or Bremen, Germany! I can help!
Take a look at this beauty arriving yesterday! This client wanted leather (hard to get), trailer hitch (almost impossible) and Burl Walnut Wood (Not in November or December). It took almost 5 months to get it done right but we did it and they love the result!