The Atlanta International Auto Show is this weekend at the Georgia World Congress Center. I stopped by to see what was on display.
Mercedes-Benz brought the big guns this year! The not-yet-released GT C Roadster is absolutely perfect! It's like they knew I would be there and brought my favorite color combo! The lines on this car are so elegant and sporty. It could not be better!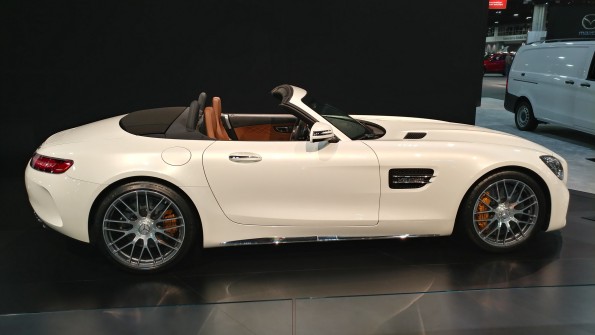 The G550 4×4² is the star of any show it attends. I think this one is designo Manufaktur Paprika and it brought the crowds!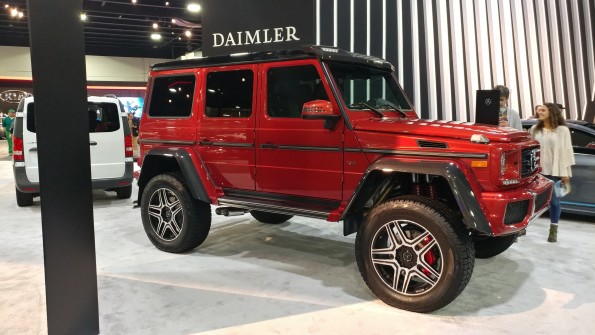 The Mercedes-Maybach S650 Cabriolet is expected to be limited to 30 units for the United States! This looks very much like the S550 or S63 cabriolet but turned up to 100. The extra diamonds in the interior and the exterior trim make it extremely special.
The soon-to-be-released 2018 E400 coupe Launch Edition in Magno Matte Cashmere White was one of my favorites. It looks tremendously different from the current body style and distinct from the C-Class coupe.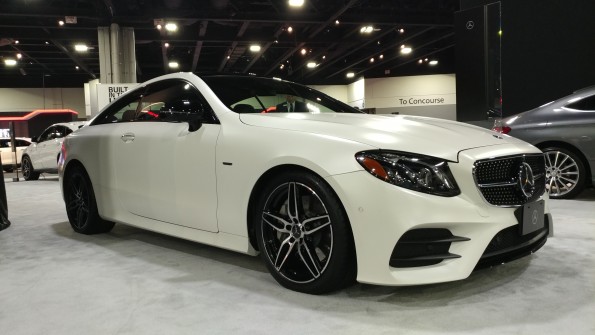 The 2018 GLA45 AMG was showing off some yellow trim and a major roof spoiler. This is a refresh for the GLA-Class.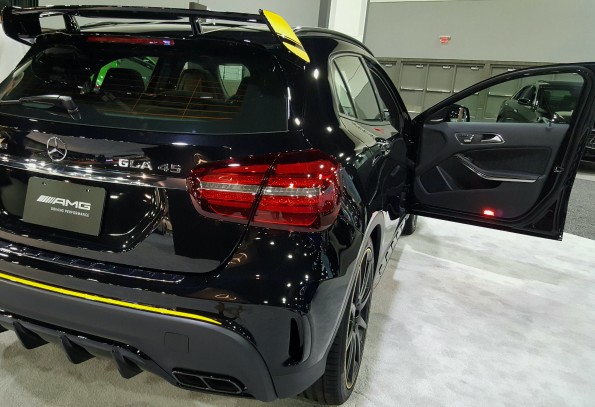 The 2017 Mercedes-AMG C63 Cabriolet launch edition was present! This is the car I call S'more because of the marshmallow exterior and the chocolate and graham cracker interior. It really is a knockout!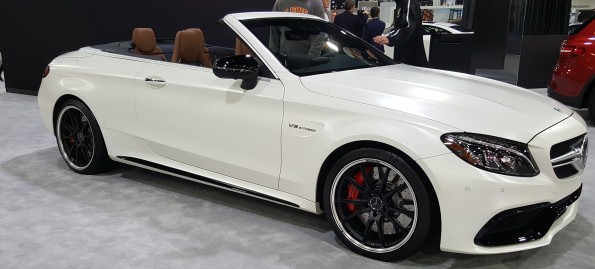 The GLS63 AMG looked aggressive in white with black trim. I don't get to see nearly enough of these at the dealership.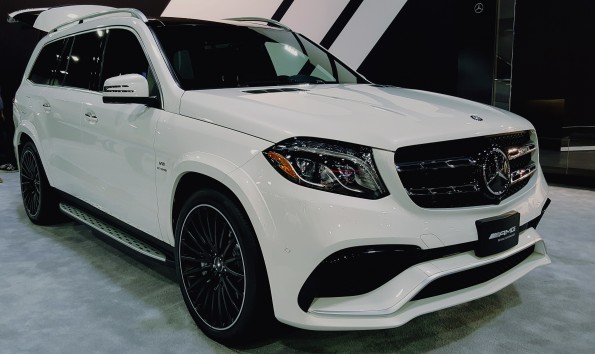 The SMART car display was getting a lot of attention. We have been selling quite a few of the plug-in electric version on our pre-owned lot. It really is fun to drive!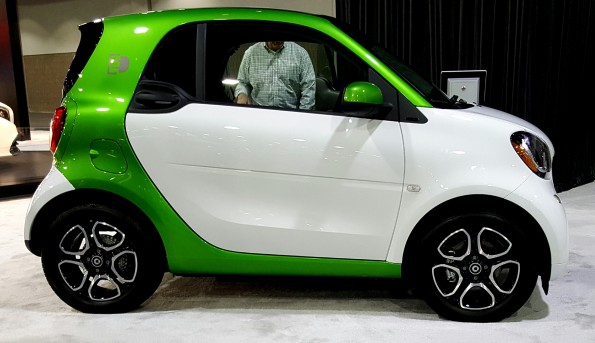 The E400 Wagon has arrived! I was hoping for the AMG variant but it is always good to see the wagon on display.
Electric cars are starting to become more common for Mercedes-Benz and this S550 electric showcases the classic looks with new technology hiding inside.
There were definitely some other vehicles at the auto show but only one will stick with you. For me it was the GT C Roadster! Look at that face!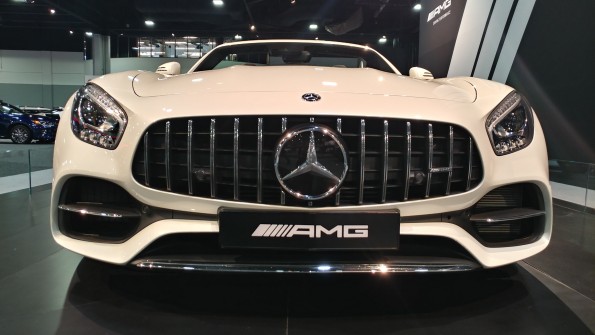 Special thanks to my colleague Michelle for additional photography! It is always hard to get a good image when there are crowds!