If you watched The Masters Tournament this weekend you might have noticed that Mercedes-Benz is a major sponsor! As a part of that sponsorship, dealerships are sometimes offered spots to send their customers to the tournament for a few days of luxury. A Mercedes-Benz Enthusiast from Massachusetts attended this year and was kind enough to share his Masters Experience with us! The following is in his words. Thank you Mike!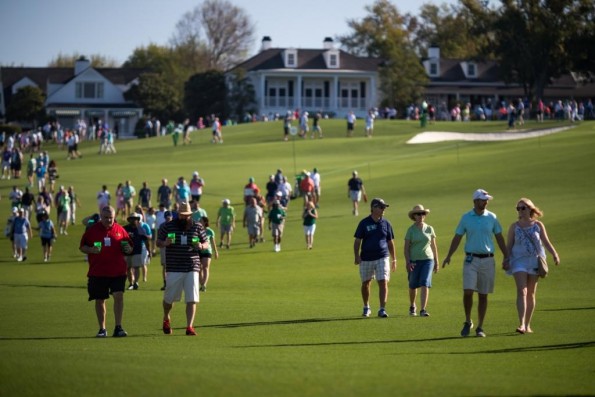 The text came from Michael Collins, GM of Mercedes-Benz of Portsmouth, NH. "Do you like golf?" My wife and I have done business with Mike for several years, and we have become friends. It was innocuous enough, although I thought it was still a bit cold to get out for a foursome. Imagine my surprise when I found out we would be going to the 2017 Masters Tournament as guests of Mercedes-Benz.
Upon arrival at the Augusta Airport, it was clear that everything would be first class for our 3 days in Augusta. We were brought to the gorgeous community of River Island in a gleaming new GL 450, where all of the guests of MB would be staying in private homes. Our lodging was a gorgeous 7,500 sqft home with 4 other couples. I wasn't sure what to expect, sharing a home with other people, but we truly had a fantastic time with one another and will be staying in touch!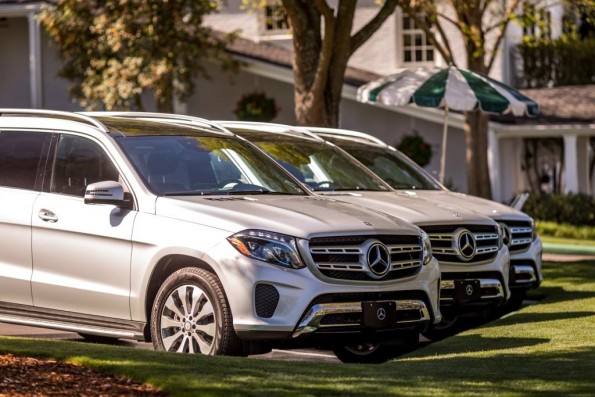 Tuesday morning was a perfect spring Augusta day. We were brought to the Augusta National Golf Club (in a Mercedes Sprinter, of course) and there it was- the iconic Magnolia Lane. From there we were dropped off at the Firethorn Cabin, MB's hospitality cabin at the course. There we enjoyed breakfast and lunch, sparkling private bathrooms, and the ubiquitous open bar. With flat screen TVs everywhere you looked, there was no reason to go out to the course (yeah, right!)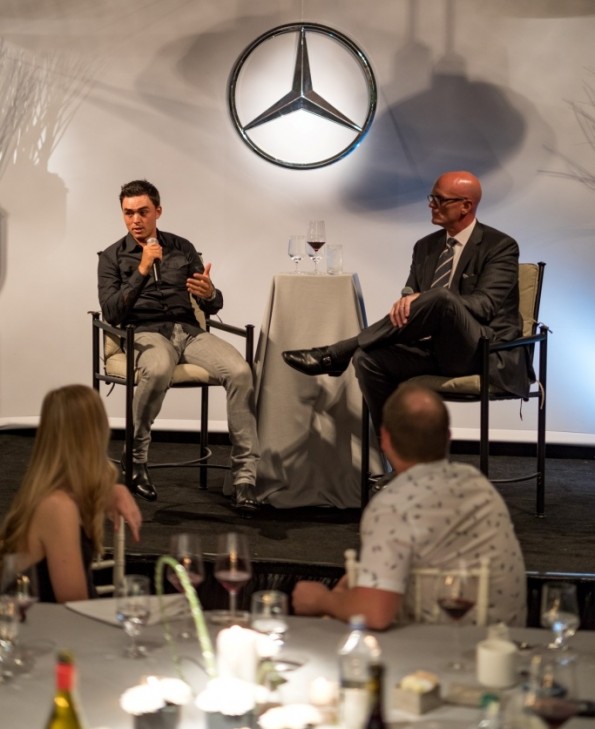 We spent much of Tuesday on the gorgeous green grass of ANGC. There we saw the golfers skipping the ball on the water on 16, Amen Corner, and the Pro Shop (which was well organized chaos). Wednesday was a rainout, so much of the day was spent at Firethorn, hanging with our new friends and enjoying a cigar and drinks on the front porch. Each night had entertainment, but the final night was the cherry on top; a private concert by Lady Antebellum for the MB guests!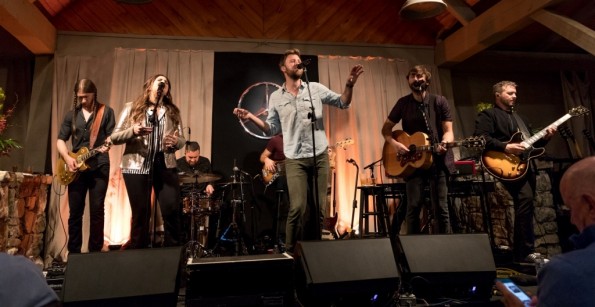 There are many words to describe the experience- bucket list, once in a lifetime experience, etc. Overall we had a wonderful time with first class service and accommodations, and made many new friends. What a privilege to be able to attend. Thank you MBUSA!