I was incredibly lucky to get a sneak peek at the upcoming Mercedes-AMG GT R today! It is a monster for the streets and looks perfect in Magno Green Hell. This is the second vehicle that Mercedes-AMG has developed from the ground up. You can feel the track intentions!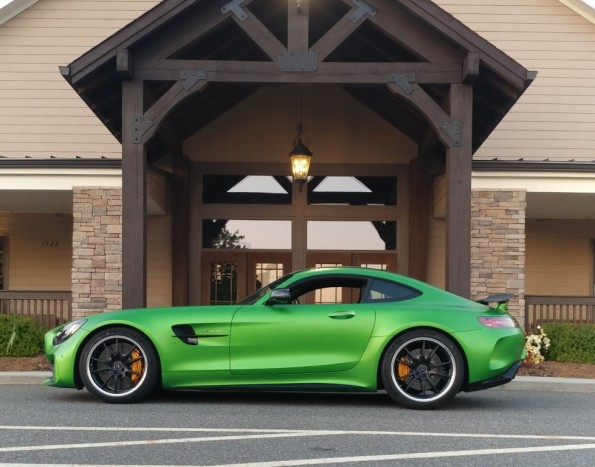 The matte paint really shows off the long lines! The GT R has a wider body than the other GT siblings and it really shows.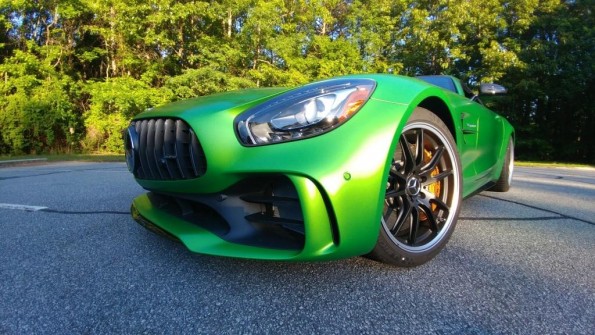 The impact of the Magno matte Green Hell paint cannot be overstated. You think you have seen green cars before but you have not. This car is GREEN!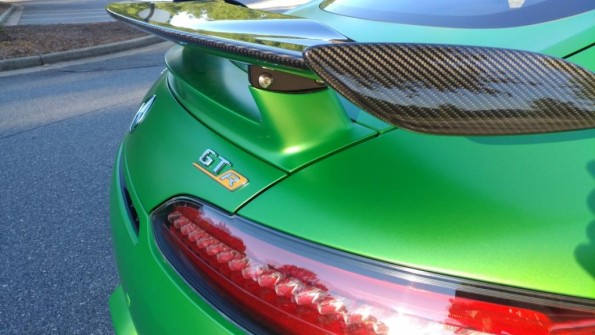 Every part of the GT R has been aerodynamically perfected. The rear wing is fixed but is manually adjustable for your preferred track settings. The front of the vehicle has active AirPanels and AirCurtains to move air for both cooling and aerodynamics.
The Panamericana grille is my new favorite, displacing the silver diamond grille. The 15 vertical slats are incredibly dramatic, emphasizing the size of the air intakes.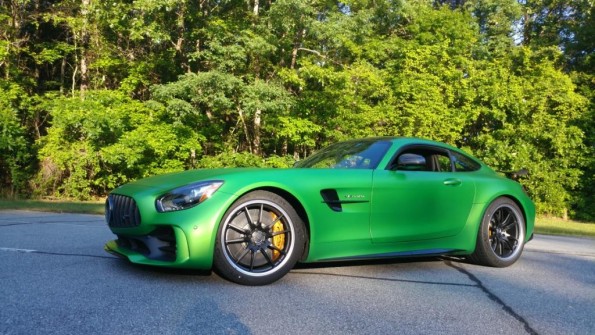 The GT R designers were careful to be efficient without tacking on a bunch of flips, wings and other ugly aero elements. The scoops and louvers that are included are both attractive and functional. Estimated 0-60 is 3.5 seconds and the top speed is 198 mph.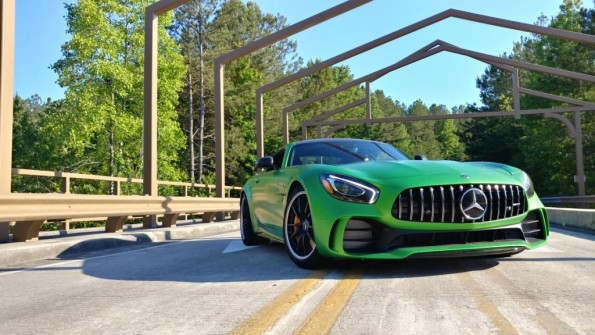 The GT is supposed to be the daily driver. The GT S is a little bit faster. The GT C wears 50% of this body kit and the GT R is a full on track ready street car. With a base price of $157,000 I think the GT R is going to become the attainable dream car. I can't wait to see a Green Hell GT R in the wild!
Here is a quick walk-around of the vehicle. It still can't show you the incredible color! You must see one in person as soon as possible!