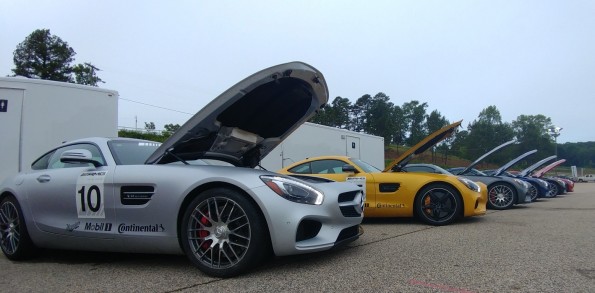 The AMG Driving Academy was at Road Atlanta this week. I was able to attend the BASIC training and I am now a certified Race Car driver! Ok, that might be a stretch but I did improve my skills and get to see a lot of amazing AMG vehicles!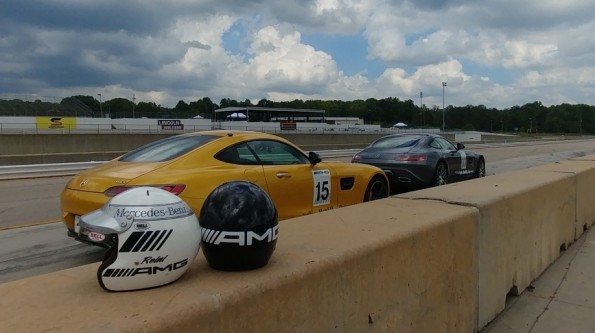 The day consists of training modules designed to improve your skills as well as lots seat time doing hot laps in a variety of AMG vehicles. There was a wet skid pad to improve oversteer and understeer reactions. The not-yet-released Mercedes-AMG E63 was used in an ABS stopping exercise that will really make you appreciate how well the cars stop. A small autocross course used the CLA45 for a timed lap.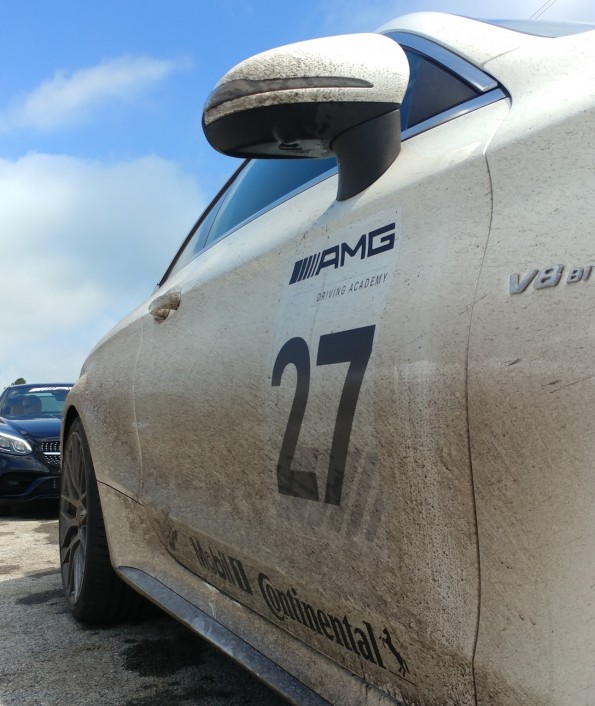 There was also a huge stable of AMG vehicles on display! The GT-R, GT C roadster and the GLC63 were all at the track, despite being weeks from a US release date. That was very exciting for me! It's a track day and a car show!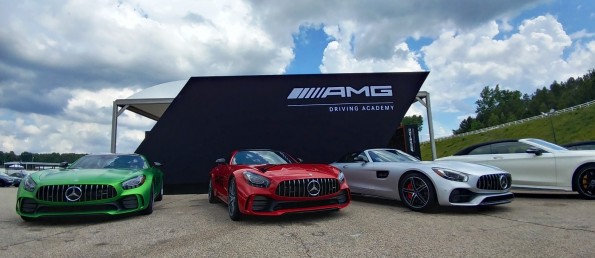 I was able to do hot laps around Road Atlanta in the GTS coupe, E63 sedan, C43 sedan, C63 coupe and the SL63. Top speed on the back stretch was just north of 120 mph, which felt fast until I rode with the professionals. I did a few taxi rides in the GTS and a very fast lap in the SLS black series and I know we were a little over 140 mph!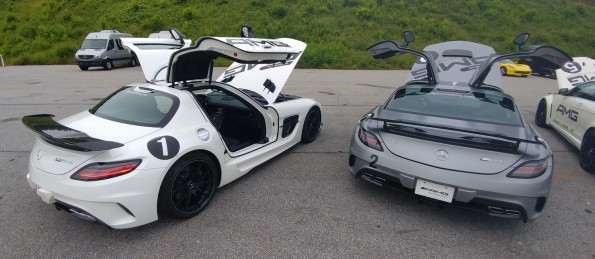 The AMG Driving Academy Instructors are awesome! They are both very skilled and very patient with my lack of skill. They can coach you to be being a better driver while still keeping the race line and gong 120 mph!
The AMG Driving Academy still has 2017 dates remaining at Leguna Seca, Lime Rock Park and Circuit of the Americas. If you purchased an AMG vehicle in the last 12 months you are entitled to a free BASIC training session. I highly recommend you take advantage of this perk! If you are thinking about an AMG or are a motorsports enthusiast, this event is for you! It is an incredible amount of driving time in a lot of very expensive AMG vehicles.
FAQs:
All of them! In 8 hours I drove 10 different cars ranging from the 4-cylinder CLA45 up to the new 603 horsepower E63. You will rotate out of all of the vehicles for the skills sections and for track laps.
No! And you don't want to! Track conditions are hard on your brakes and tires. Use the ones that AMG provides and feel good that your car stays safe on the sidelines!
Uh, yeah. Even as a dealership employee I never get a chance to drive these cars the way they are meant to be driven. Experiencing the acceleration, braking, cornering and poise of the AMG vehicles can only be done on the track. The combined value of the vehicles and the instruction is a value at twice the price!
Website. New AMG owners provide their VIN to use the credit.
Next year, I'm thinking Advanced Class at COTA!