2018 is going to be a busy year for Mercedes-Benz! We have new models, new colors, new styling, and new engines! Just this week I have seen some new things arrive!

Parking the GLC300 coupe next to the GLE43 coupe has really shown me the family resemblance! Just walking by them on the lot it is not immediately obvious which one is which. The GLC coupe has not been out for long and we are getting a lot of calls about it. This one happens to be Diamond White with the Espresso Brown interior and looks just great!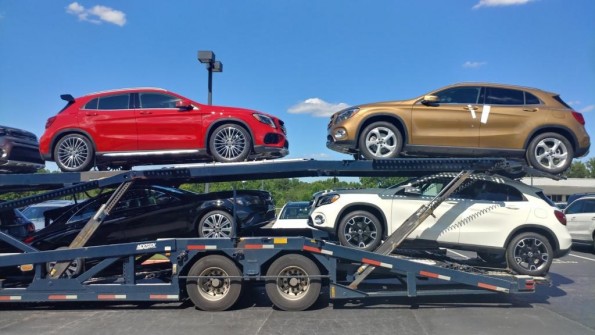 This transporter full of cars from Brunswick arrived with our first 2018 GLA45 AMG and the first Canyon Beige GLA250. Both are certainly striking in their own way! The GLA45 features the aero kit which looks awesome and a new Panamericana inspired lower fascia. Love those wheels!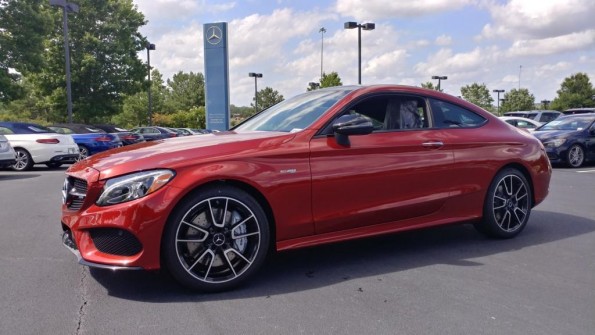 This Mercedes-AMG C43 looks awesome in Cardinal Red Metallic and sounds as good as it looks! I can immediately tell it is a C43 rather than a C63 because of the grey brake calipers. As the models expand it is important that I can identify them from a quick glance! I hate to have to walk behind the car to figure it out!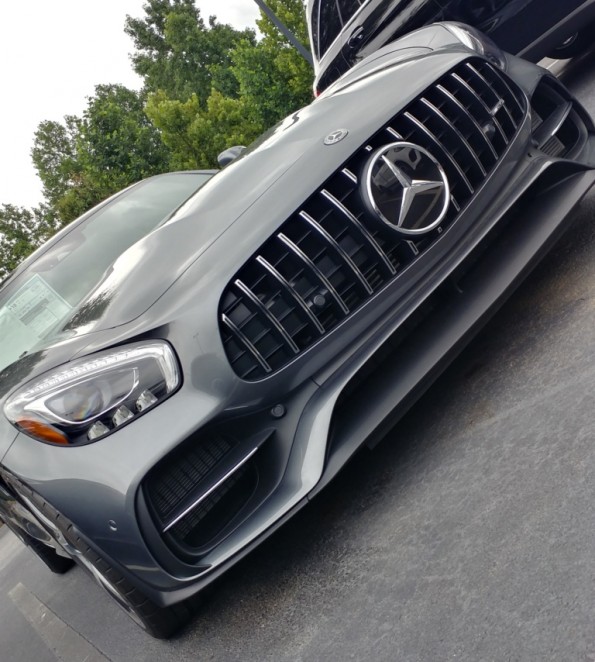 This 2018 Mercedes-AMG GTS arrived today! It is the first of the GTs to arrive with the new Panamericana grille. This vertically slatted grill was inspired by an historic race car and looks incredibly modern. It will be on all of the GT models this year – GT, GTS, GTC and GTR. Most people are currently associating it with the 'Beast of the Green Hell" GTR and are surprised to see it on the other models.
Those are just the new things from this week! Stay tuned! I have a couple of special designo Edition SLs here, a GT roadster on the way and a redesigned S-Class just a few months away! So exciting!