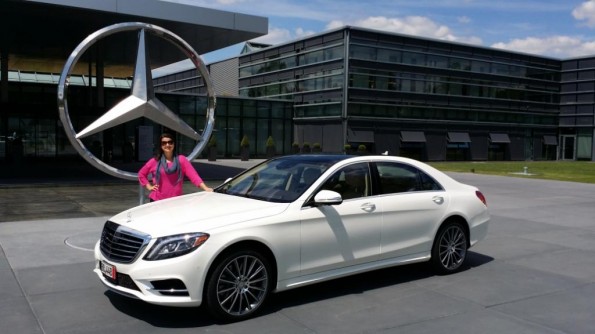 Mercedes-Benz Production Facilities For US Cars
Bremen, Germany
C-Class sedan, estate, coupe, cabriolet
E-Class coupe, Cabriolet
GLC and GLC coupe
SL and SLC
Also future electric vehicles
Sindelfingen, Germany
S-Class and S-Class coupe
Mercedes-Maybach vehicles
CLS
E-Class sedan
AMG GT
Future electric cars
Rastatt, Germany
Kecskemet, Hungary
B-Class
CLA, CLA shooting brake
Uusikaupunki, Finland
Tuscaloosa
GLE and GLE coupe
GLS
C-Class
Graz, Austria (Magna Steyr)
G-Class produced by Magna Steyr GmbH
East London, South Africa
Parts Manufacturing Plants
Stuttgart
Produces engines, axles, transmissions for MB production
Also the location of Daimler worldwide headquarters
Hamburg, Germany
Produces axles and other components, steering columns
Berlin
Production of engines and Remanufactured engines
VPC
3 VPC centers in North America
Baltimore, MD (12-16 days from Germany)
Brunswick, GA (16-18 days from Germany)
Long Beach, CA (28-31 days from Germany)
In short, Mercedes-Benz vehicles are produced at many locations around the world. Factories are often added to serve the needs or a particular model or market. The Tuscaloosa factory is the second largest exporter of vehicles from the US! MBUSA is also bringing Sprinter production to South Carolina. In the past we have reassembled the Sprinters in the US but not manufactured them here. The new factory will allow for a much faster delivery timeline of our vans.
Production itself in a marvel! I have been to several Mercedes-Benz factories and it is amazing to see both the robot assembly lines and the ones still done by people. I have seen a giant robot arm swing a dashboard through a door opening with just 2mm to spare. They said it couldn't be done by human hands!  I have seen an AMG engine builder hand assemble a V8 piece by piece in a quiet factory in Affalterbach.
The logistics of building these German engineered cars around the world and shipping to the dealerships by ship, train and transporter is mind boggling!