The 2020 Mercedes-AMG GT has arrived and there are a few differences between the years. I made a quick video and took some still photos so you will be able to spot them easily. I'm ready to impress someone with how quickly I can tell them apart. I hope you get the same opportunity!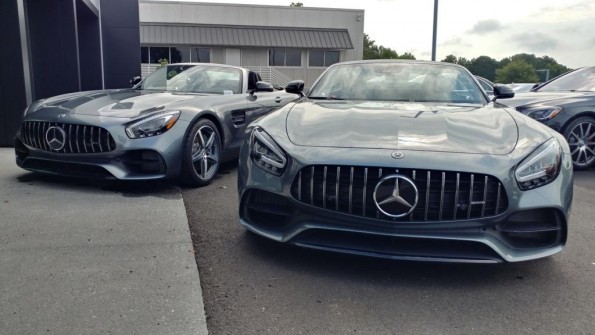 The 2019 Mercedes-AMG GT is on the left and the 2020 is on the right. Both of these vehicles are Selenite Grey with the Pepper Red leather. From the exterior you can spot the headlights, taillights and exhaust. The headlights have a different shape to the LED element. The 2020 has more of a C shaped highlight. The taillights are a slightly different shade. The 2020 AMG GT has the double round exhaust tips as compared to the trapezoidal tips on the 2019. (The GTC gets a double trapezoid and the GTR has a large center exhaust.) The AMG Performance Exhaust is now standard on all models. It has previously been optional on the GT.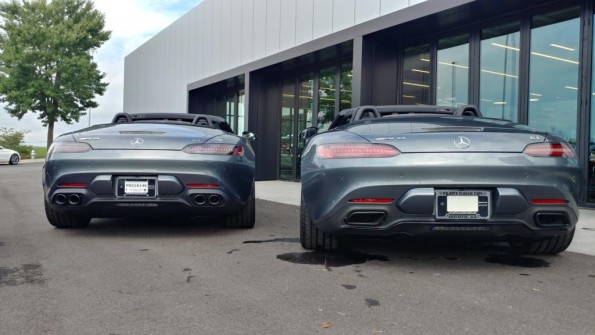 On the inside you'll notice the screens, buttons and keyless start button are all different. The analog instrument cluster has been replaced with a 12.3″ digital screen. The center screen is now 10.25″. The biggest different to me is that the 2019 has the round dials on the center V8 cluster and the 2020 has the new haptic touch screens. The steering wheel in the 2020 now has the Drive Unit pods, touchpads and more silver trim.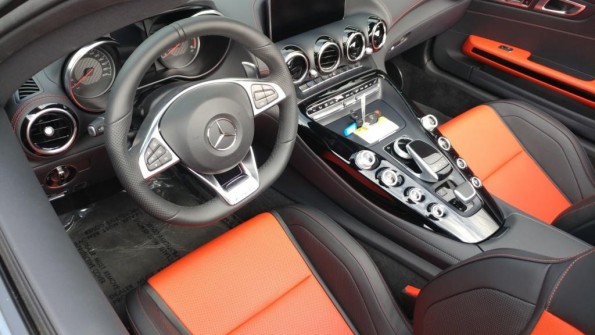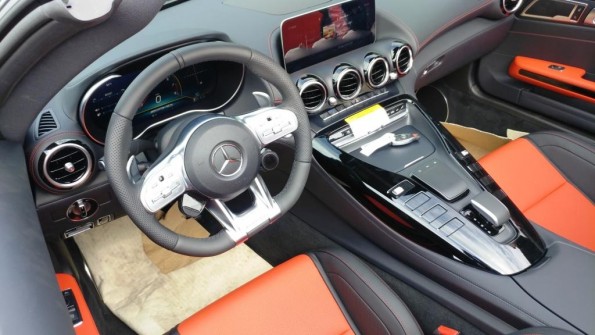 There you go! The 2020 GT was updated just slightly to have the latest and greatest technology. You can now identify it from the front, back and interior! Also for 2020 the GT S was eliminated. The GT R roadster and the GT Pro were added. Got it?
GT – coupe and roadster
GT C – coupe and roadster
GT R – coupe and roadster
GT Pro – coupe