The all-new 2020 Mercedes-Benz GLE-Class is here! It has actually been out for a few months but supply has been very limited. We are just starting to get vehicles in stock for more than a day at a time! With this new supply we are also seeing colors and options that have not been available. I'm still waiting for my first E-ACTIVE Body Control vehicle! I can't wait to see it dance!
One option that I have yet to see in person is D11 – Roof Spoiler. I do have one on order for a client so I went in search of good pictures. After scouring dealer websites for inventory pictures and not finding the angles I wanted, the accessories department at MBUSA was kind enough to supply me with these images. Notice – the top image also features the Black Side Cladding – D24. I think the featured vehicle is Mojave Silver but that could be a lighting trick. It could also be Selenite Grey.
The Accessory Roof Spoiler adds some additional length to the roof line and a sporty, perforated look. It will always be painted to match the body color of the GLE. Technically these are European images but compared to the pictures I have seen of US spec cars they are an accurate representation.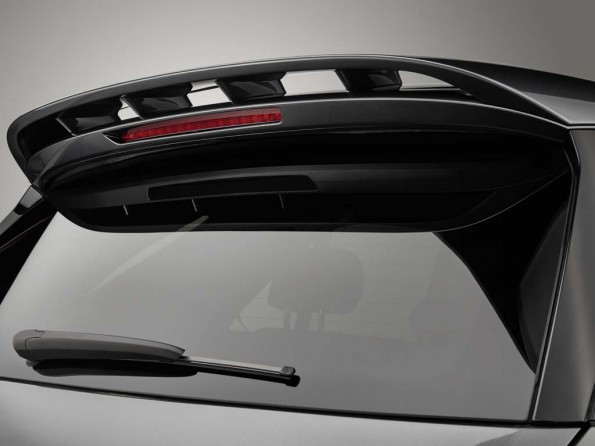 It is installed at the Vehicle Prep Center if you order it with the vehicle and the cost is $600. It can be added to the vehicle any time before it reaches the prep center. Or, it could be added at the dealer but there would be additional cost because we have to paint them when they arrive. This is true of most spoilers by the way. It is a common add-on with the sedans or coupes. Generally they are $600 for the parts and then it costs us about $300 more to paint it.
D11 – Rear Spoiler for the GLE-Class – $600 when ordered with the vehicle