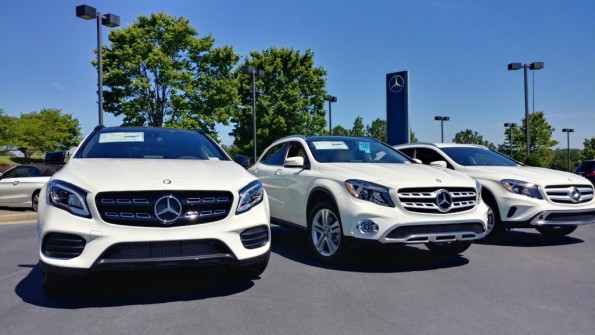 Today is the End of the Month at the dealership! Does that sound crazy? On the calendar it is September 3rd, but in practice it is August 34th. This comes up a couple of times a year and I thought it might be worth explaining it to those of you not in the car business. I'm sure every industry has some quirks that need explaining!
Not every dealership or manufacturer has the same rules, but for Mercedes-Benz and my dealership the month cannot end on a Saturday. It also cannot end on a holiday. So, the 31st fell on Saturday, and then Monday was a holiday, so the first time we could end the month is today, Tuesday the 3rd. The main reason is that we work with banks to secure financing and we need to be able to finalize deals when the banks are open.
Generally our sales programs, incentives and residual values change from month to month. The changes could be small or large and we do not know in advance what is coming for the following month. Deals we do today are based on the August programs. Tomorrow, September 4th, will be the first day we are using the new programs for September.
You do not have to wait for the end of the month to get a deal on a car! The end of the month can be an exciting time to buy a car because it is busier in the showroom but we do not have more incentives or enticements than we had earlier in the month. We have sales objectives to achieve every day! In fact, you might be better off earlier in the month when it isn't so busy and there is less pressure to make a decision. The best deal is always a car you love!
Now you know – The End of the Month is not always the last day of the month!