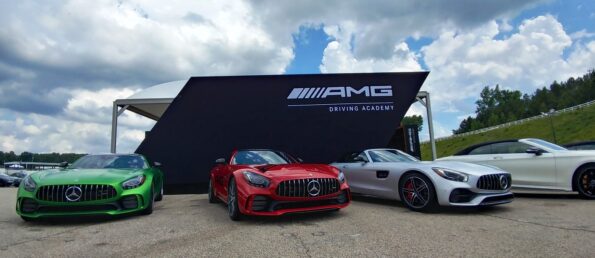 The AMG Driving Academy is coming back for 2021! Obviously it was suspended for 2020 so there is going to be a lot of pent up demand. They will be honoring AMG Purchase Rewards from last year as well so I think you'll need to book quickly! Don't let your favorite track fill up while you think it over!
You can visit the site to sign up to be notified as soon as the dates and tracks are announced. I expect to see that info the week of April 12th. Normally the event runs for more of the year so this may be a compressed or limited schedule. 
For those of you not in the know, the AMG Driving Academy gives you the opportunity to drive almost the entire AMG fleet on some of the best tracks in the US! The are modules to learn about specific things like braking and cornering as well as full track driving. The instructors are top-notch professionals with awesome racing experience. The event itself is incredibly well run and could really appeal to all types of Mercedes enthusiasts. Sometimes they even bring sneak peek vehicles that aren't at the dealerships yet! 
So, if you have an AMG Purchase Reward coming your way, or you are looking for a fun event after a year of staying home, the US AMG Driving Academy is coming back!