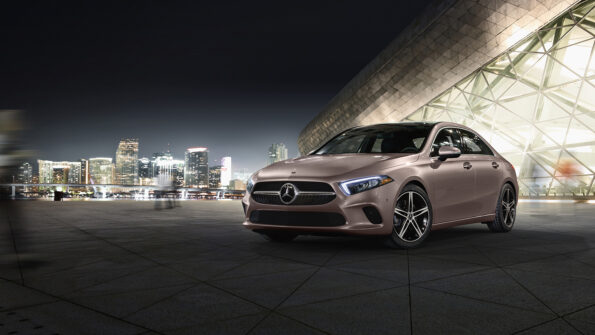 Mercedes-Benz USA has just announced that they will not build the A-Class sedan for the US market after model year 2022. No more A220 or A35. If you've been wanting one, you had better act fast before they are sold out!
The Mercedes-Benz A-Class sedan was introduced to the US market in Model Year 2019 as the A220 and A220 4matic sedan. The A35 was added in 2020. The A-Class was an entry level vehicle for this market, sharing a lot with the CLA 4-door coupe and GLA SUV. In other markets, the A-Class is more of a hatchback and is very popular in places where fuel economy and vehicle size are more crucial. 
MBUSA is dropping the model in an effort to streamline offerings. The GLA will now be the entry level Mercedes-Benz for the US.