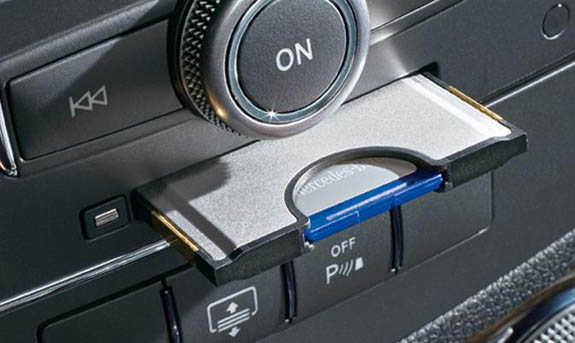 If you have a PCMCIA slot in your vehicle (S-Class, CL-Class, C-Class, GLK-Class) you need a PCMCIA adaptor to play music from a memory card. You plug the PCMCIA adaptor into the slot, then you can insert a variety of memory cards into the adaptor to access your saved music or podcasts.
This adaptor has been a little hard to find for some of my clients. Luckily, Mercedes has come out with their own. Called the PCMCIA Multi-Card Reader, it is priced at $102 and the part number is 6-7-82-3974. You should be able to order one from your local parts department.
A quick Google search will come up with cheaper readers that are meant to do the same thing, but these are meant to work with laptops and aren't guaranteed to work with your car like the Mercedes version is. Also, I haven't personally tested the Mercedes adapter with the larger SDHC cards so it may not read those.