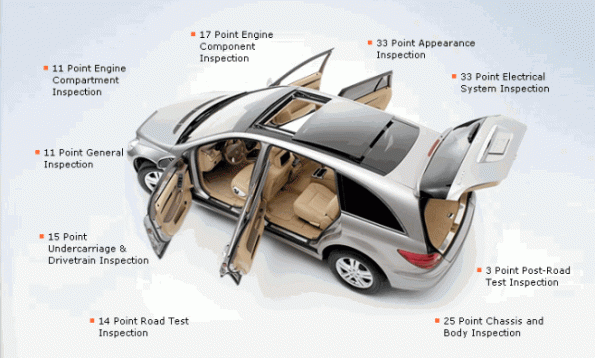 The Mercedes-Benz Certified Pre-Owned program allows you to purchase a pre-owned Mercedes-Benz with the confidence that it has been fully inspected and reconditioned to exacting standards. The inspection process covers safety systems, appearance standards, fluids, engine tests, drivetrain, electrical systems and a road test. A Mercedes-Benz Certified Pre-Owned vehicle comes with a limited warranty good for 5 years or 100,000 miles from the original purchase date of the vehicle. For those drivers who intend to keep the car longer there has always been a choice to purchase a 12 or 24 month Extended Limited Warranty, still up to 100,000 miles.
Now, for the first time, Certified Pre-Owned buyers can extend the warranty further…12 months up to 120,000 miles or 24 months up to 135,000 miles! This is an excellent opportunity for higher mile drivers to keep their Certified Pre-Owned Mercedes-Benz under warranty! These warranties are also very affordable, starting at just $1595. The pricing is based on the specific model you are purchasing.
Just another reason that a Certified Pre-Owned Mercedes-Benz is an excellent option!